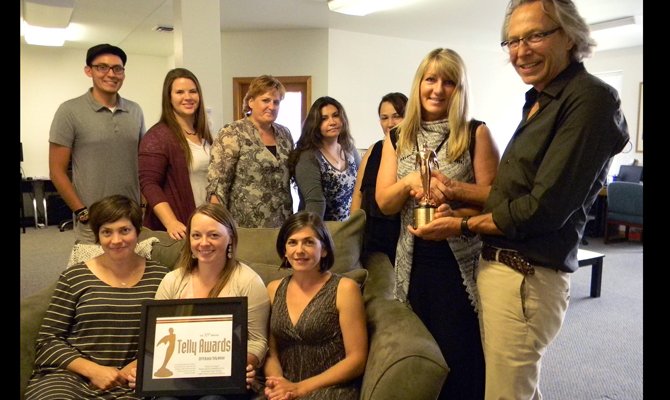 A look at Aug. 31, from the archives of The Dalles Chronicle.
Nonprofit events calendar from Aug. 29, 2014.
As part of the 2014 Community Resiliency series organized by Stevenson Grange 121, the public is invited to "Preserving the Hunt," in a presentation by Master Food Preserver Linda Peppers Sat., Aug. 30.

Dr. Tom Pipkin left a big-city church in the South to become senior pastor at Gateway Presbyterian Church in The Dalles, partly because he wanted more time to just hang out with folks and minister by hiking and fishing with them.
Entertainment calendar from Aug. 28, 2014.
Waucoma Bookstore host author Jane Kirkpatrick for an author reception and book signing, Friday, Sept. 5, from 5 to 8 p.m. at the bookstore, 212 Oak St., Hood River.
Law enforcement agencies throughout Oregon are joining a nationwide effort to prevent traffic crashes by targeting impaired drivers during the upcoming Labor Day holiday weekend, Aug. 29 to Sept. 1.
Be true to your beliefs, even if someone tries to persuade you to take a different route. You are capable of mastering any task you set your mind to. Follow through with plans that will further what's most important to you. You will gain fulfillment from your accomplishments.
Dear Mary: I wanted to tell you the secret of sticking to a budget on our family vacation — something we've had a hard time achieving in the past. This year, we let our teenage daughter plan the vacation. Seems too simple. We told her the amount we had to spend beyond the cost of overnight accommodations. We told her she could spend the money any way she wanted. We could eat out every night or cook dinner in our kitchenette. She could spend it all on the boardwalk. My spendthrift daughter became Ms. Frugality. She wanted to parasail. So she had us eat every single meal in the room and spent less than $20 at the Boardwalk. We parasailed and had the best time ever. We came home with cash in our pockets. Best of all, we are enjoying the priceless accomplishment of teaching our child the value of money. — Madeline Dear Madeline: Wow, way to go! What a great idea, and I am so proud of your sweet daughter for accepting the challenge of such a big task. I'm going to predict that this event will stay with her for a lifetime and will begin to shape her money life. Never again will she think you have unlimited sources of money. She's experienced how making good choices with a limited amount of money can result in positive outcomes. You gave her the opportunity to make her own independent financial decisions, and she scored. Please give her my heartfelt congratulations and a big frugal high five!
DEAR DOCTOR K: As I've entered my 70s, I've noticed that my eating and bowel habits have changed. Is this normal?
It's time to pull together the knowledge and expertise you have acquired over the years and find a way to put it to good use. Let go of uncertainty and doubt, and trust in your skills. Any challenges can be conquered if you don't let situations fester.
Recently I stopped into Toys "R" Us to get a little something for Eli. Yes; I am one of those grandmothers. We found the cutest toy shaving kit, just perfect for bath time. The price was under $10. At check out, and without missing a beat, the sales clerk inquired if I would like to add an extended warranty for just $4.79. Seriously. I laughed. She winced. I apologized, but really, I couldn't help it.
DEAR DOCTOR K: I recently saw a headline that said children who sleep less weigh more. Is that true? How much sleep should my preschooler and first-grader get each night?
Weekend fishing opportunities and links to full Oregon Department of Fish and Wildlife recreation reports for the Willamette, Central, Columbia, Northeast and Southeast zones.

SHERMAN COUNTY residents celebrated their agricultural heritage and livelihoods this past weekend at the annual Sherman County Fair.
Previous Next