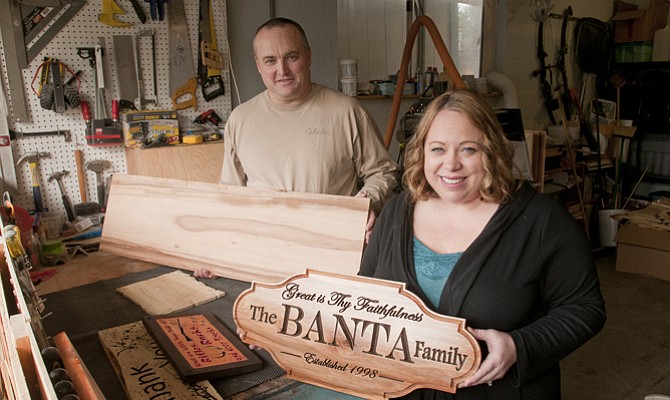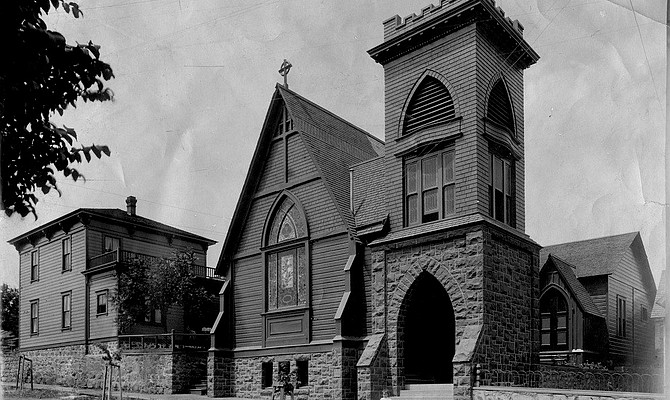 Looking back on March 1, from the archives of The Dalles Chronicle, and History Mystery results.

Judy Zimmerman will be installed as the first "settled" or permanent minister of the Mid-Columbia Unitarian Universalist Fellowship on Saturday, March 7 in Hood River.

The Theatre Company of The Dalles presentation is directed by Scott Simmons. Polehn and Paulsen are lovers who meet in 1951 at a quaint coastal inn in Northern California. The catch? They are both happily married to other people. Since they don't want to stop seeing each other, they agree to meet once every year at the same inn for a romantic weekend together.

Mystery gadget The search for a photo to match the "Mystery Gadget" found in an old junk pile by Raleigh Dillon-Underhill of Dufur and published in the Chronicle on Feb. 11 remains elusive. The explanation that seems to best fit the circular metal band, with several arrow-shaped points of different sizes pointing in one direction, was offered by Russ Wilcox of The Dalles. He said the device was likely part of a tool to make wagon wheel hubs around the turn of the century. We have been unable to find a picture that would confirm that assessment. Glen Davidson of The Dalles guessed that the metal ring was attached to a wooden handle and used as a hand-operated drill. We have attempted to verify that use of the ring without success. Other residents suggested the metal piece was part of a Christmas tree stand and a whale harpoon. Anyone with information about this mystery is asked to call RaeLynn Ricarte at 541-506-4604 or email rricarte@thedalleschronicle.com.

In addition to The Dalles High School robotics students' most recent success at the Oregon Robotics Tournament Outreach Program (ORTOP) Feb. 7, students from across Wasco County have been storming robotic challenges. Since December, students from 14 teams in The Dalles have been advancing through FIRST (For Inspiration and Recognition of Science and Technology) robotics tournaments. Dufur School District, South Wasco School District, and Mosier Community School also sent teams to local competitions.
Agency wants to add to existing wildlife habitat

Call it global warming. Call it climate change. Call it a whim of Mother Nature. But whatever name you give it this winter has been a disaster for the winter sports industries, wheat farmers and orchardists.

The work is meticulous and requires precision placement of the cork handle, reel seat, end cap and guides, but Lane Magill finds building fishing rods to be a source of relaxation.

Local author, a former biologist, will be signing first book Saturday at Klindt's
Nonprofit events calendar from Feb. 20, 2015.

"Time and Change on Mount Adams" is the title of the Regional History Forum presentation Saturday, Feb. 21, at the Original Wasco County Courthouse. The program begins at 1:30 p.m. in the historic courthouse, 410 W. 2nd Place, The Dalles.
Many of you may agree with Fran Lebowitz who said, "Very few people possess true artistic ability. It is therefore both unseemly and unproductive to irritate the situation by making an effort. If you have a burning, restless urge to write or paint, simply eat something sweet and the feeling will pass."

Ashley Elton survives toxic shock

WASHINGTON — The federal government on Monday pledged $3.2 million to help save the monarch butterfly, the iconic orange-and-black butterfly that can migrate thousands of miles between the U.S. and Mexico each year. In recent years, the species has experienced a 90 percent decline in population, with the lowest recorded population occurring in 2013-2014. About $2 million will restore more than 200,000 acres of habitat from California to the Corn Belt, including more than 750 schoolyard habitats and pollinator gardens. The rest will be used to start a conservation fund — the first dedicated solely to monarchs — that will provide grants to farmers and other landowners to conserve habitat.
Previous Next