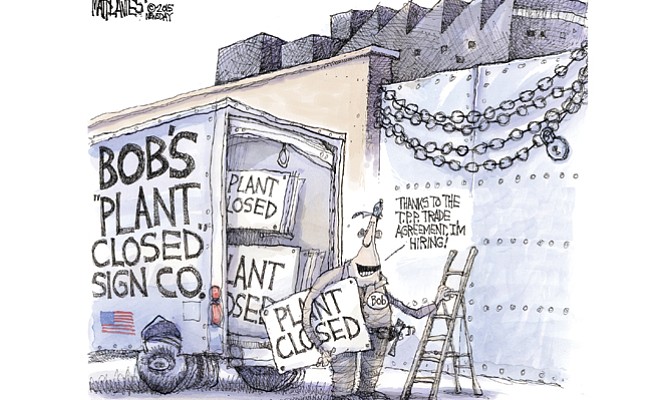 To the editor: An investment in Rural Oregon for nearly 60 years, Outdoor School has provided high-quality, place-based science education to generations of Oregon students. Launched in 1957 in southern Oregon, Outdoor School is a tradition that has enriched and inspired over one million Oregonians.

Editorial cartoons from June 28, 2015.

As the "oohs" and "aahs" of the crowd waft over the Lewis and Clark Festival Park during the local July 4 fireworks show, a small group of exhausted people will be smiling with satisfaction.
Military exhibit downtown
What is happening to the world I used to know?
The dismissal of the Revitalize Main Street Act (SB 565) published by the Chronicle reflects a short-sighted view of the state's role in the economic health and safety of communities, stating that any investment in the restoration of historic infrastructure takes money from schools. A more holistic view sees that schools and local services depend on healthy local economies – the very thing SB 565 strives to address.
To the editor: On June 9, an ALS benefit was held at Burgerville and we would like to thank the many businesses who donated prizes and helped make this benefit a huge success.
Previous Next