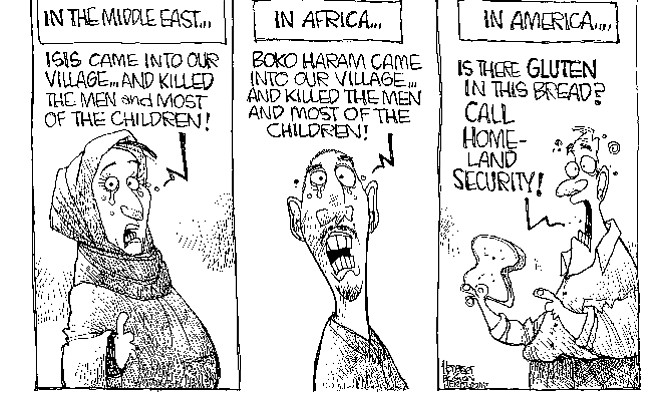 Editorial cartoons from March 3, 2015.
GOP failing in its bid to curb Obama

Editorial cartoons from March 1, 2015.
To the editor: In light of Darren Nichols' resignation from his post as Executive Director of the Columbia River Gorge Commission, it's important to recognize that Washington and Oregon can secure a healthy, sustainable future for the Columbia River Gorge as well as other areas in the Pacific Northwest, without having to sacrifice the growth to our vital transportation and trade industries. Environmental responsibility and expanding trade infrastructure can and should coexist.
To the editor: My name is Faith Lindley and I am a sixth grade teacher in South Wasco. Currently there is a lot going on in education that seems to put a negative light on schools and what teachers are preparing their students for; however, I would like to see if there is a way you could help me share the good things that some teachers like myself are doing to help keep education engaging and purposeful for our students.
President Barack Obama's reluctance to tie the bloody actions of Islamic State terrorists to their ideology could be putting the U.S. and world in greater danger.

Editorial cartoons from Feb. 26. 2015

Recommendations from a panel reviewing food guidelines were released last week, and it's just as we feared: The new recommendations take into account not just the health impacts of your diet but also the environmental impacts of your food choices.
To the editor: My daughter is a student at The Dalles Middle School. She was telling me about some of the very disrespectful kids in some of her classes.
To the editor: As a reaction to Islamic terrorism, I find myself indiscriminately loathing all things Islamic.
Previous Next