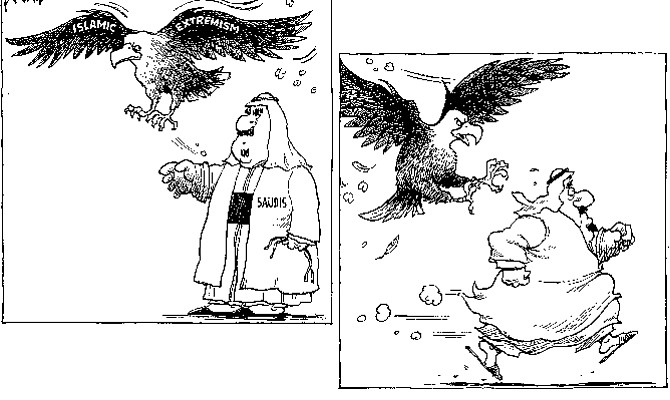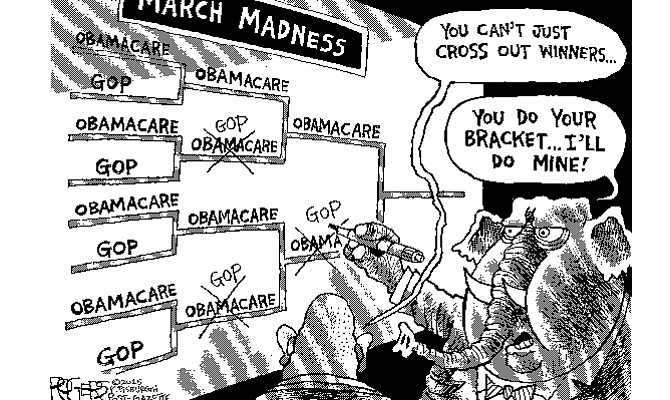 Editorial cartoons from March 24, 2015.
To the editor: On March 5th the Mid-Columbia Health Foundation had the pleasure of celebrating the ninth year of the Tradition of Compassion Philanthropy Awards.
To the editor: Does The Dalles Chronicle support, endorse, promote Bullying, Fear Mongering, Sexism, Egotism, Lying, Hypocrisy and Bigotry of the Oregon Justice System as I experienced since 19 Feb 2007?

Editorial cartoons from March 22, 2015.
To the editor: To those who anticipate or are facing foreclosure: Please give us a call. We are here to help.
To the editor: Amazing! I attended "Godspell," a musical play by The Dalles High School Thursday evening and was delighted to see and hear a brilliant performance.

Don't hide records behind high costs

Editorial cartoons from March 21, 2015
To the editor: I get them all the time and, even after having the number blocked to telemarketers, or whatever one wants to call this, the calls still come. I decided to play a game with the pests, and lately I have had fewer calls. When the phone rings and it is a nuisance call, here is what to do (Be sure the call is not a friend or anyone important. Be real sure):
To the editor: The Dalles will never be a tourist town so make it a destination town. On the plus side, we have the Fort Dalles Museum, a first class disc golf course at Sorosis Park and we'll have a new swimming pool and host first-class bicycle and car events.
To the editor: What a huge article on Friday the 13th with the DA making a mountain out of a molehill over 54 dollars. What a waste of taxpayer dollars for this conflict! The employee, David Skakel, just wanted to use some paint for his office! Let's see now, if Eric Nisley's wife was a county commissioner, would he have done this? Seems to me he is just mad that his wife didn't make it.
To the editor: My name is Glenn Pierce. I have been retired for two years from the North Central Public Health District (previously named Wasco/Sherman Public Health Department). I was the former Environmental helath Specialist for 27 years in Wasco, Sherman and Gilliam counties.
Previous Next