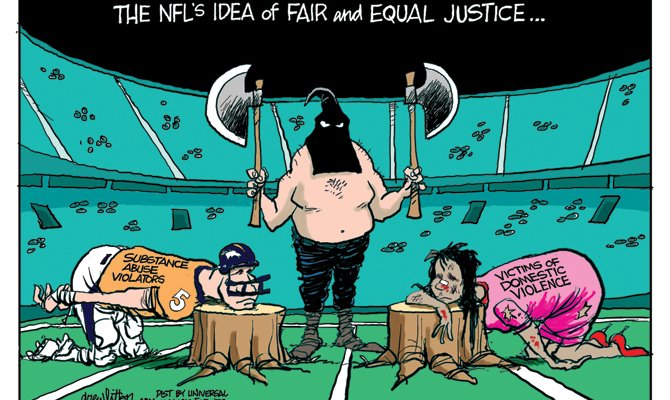 Latest Opinion
Editorial cartoon from Aug. 28, 2014

To the editor: How do we begin to thank the wonderful friends who became family to our dear Father, John Vaday, at the Oregon Veterans Home for the last 5 years. He came to them from Florida in 2008, in very bad health, and in need of much special care. He was on a path of deep dementia, from which we thought he would never recover, and leave us within a few short months.

The (Bend) Bulletin, Aug. 23: You may not have known this, but Oregon doesn't "tax" liquor. The Oregon Liquor Control Commission simply raises its margin on the stuff when the state needs more money. The taxes it does collect go to the federal government.

Just short of his 92nd birthday, Clatsop-Nehalem Tribe Chairman and hereditary Chief Joe Scovell died earlier this month, just after U.S. Rep. Suzanne Bonamici introduced federal legislation to recognize the tribe.

Editorial cartoons from Aug. 2, 2014.
>> More Letters to the Editors