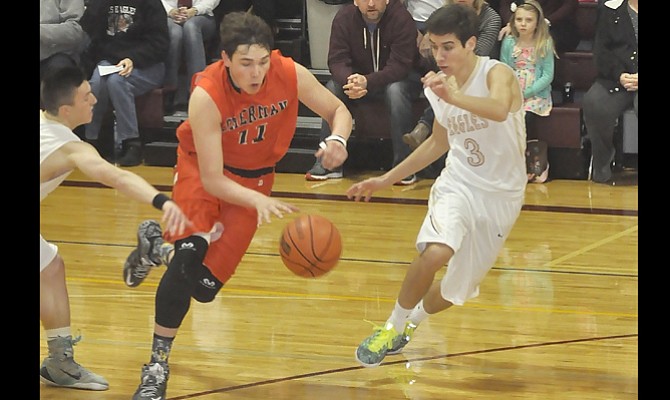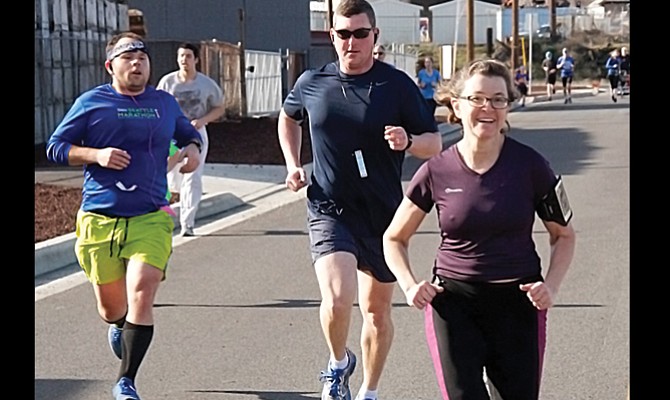 Equestrian teams from The Dalles, Sherman and Dufur compete in OHSET opener

Sherman girls dominate N. Clackamas, 39-15

TD swim team members set records at 5A state swim meet in Gresham

Huskies hit on 11 3-pointers in 79-53 state sub-round trouncing of Life Christian
Dufur boys claim big win over SWC

Rangers advance to state play with 39-34 triumph

Sherman girls lose in Big Sky finale by a 60-45 score

HERMISTON – Still irked by a 48-47 loss to No. 1-ranked Horizon Christian in Saturday's Big Sky conference district championship, the Sherman Huskies are poised to win two state sub-round games to make it back to Baker City in March.
Agency wants to add to existing wildlife habitat

Call it global warming. Call it climate change. Call it a whim of Mother Nature. But whatever name you give it this winter has been a disaster for the winter sports industries, wheat farmers and orchardists.
THE DALLES (AP) — Once the Buckaroos started sticking to their game plan, things fell into place and Pendleton secured the Columbia River Conference title with a 48-25 win over The Dalles on Friday night.
Pendleton girls drops TD 47-39 PENDLETON (AP)— The Pendleton Buckaroos surged past The Dalles in a wild fourth quarter to secure second place in the Columbia River Conference on Friday with a 47-39 win at Warberg Court.
HERMISTON — Austin Kaseberg scored 11 of his game-high 17 points in the fourth quarter, as the Sherman Huskies out scored Dufur 17-9 in the final period to secure a 53-44 victory over Dufur in Big Sky Conference boys' basketball district play Friday night at Hermiston High School.
Previous Next