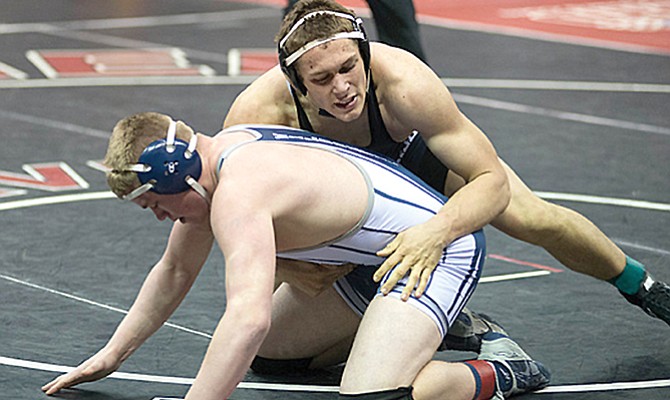 Arts and entertainment calendar from Dec. 18, 2014.

Girls team shakes off cobwebs in second half, but comes up 10 points short

GIRL SCOUTS from Troop No. 50129 of The Dalles selected dog blankets as a service project, providing them to Home At Last.
The Sherman Huskies held a seven-point lead in the fourth quarter, but could not hold on, as the Weston-McEwen TigerScots rallied with a 14-6 run and a 52-51 victory in the championship game at the two-day Weston-McEwen Basketball Tournament ending Saturday in Athena.
Conklin, McCall lead way in huge victory over Reynolds
MAUPIN – Tony Holliday may be new to the South Wasco County basketball team, but the senior guard is settling right in. The Redsides erased a five-point, second-half deficit and Holliday gave the Redsides the lead for good at 49-47 with a 3-point shot with two minutes and 16 seconds left in regulation for a 57-54 victory over Perrydale Saturday in boys' basketball action in Maupin. "I think we
Molly Foreaker posted a double-double with 12 points and 15 rebounds to lead South Wasco County to its first win of the season in a 33-27 girls' basketball outcome over Portland Lutheran Friday in Portland.

2A Pirates use 27-16 second-half surge to secure a 44-29 road triumph
From the opening tip, the feeling was not whether Dufur would defeat 2A Culver, but by how much.
Nonprofit events calendar from Dec. 14, 2014.
Previous Next