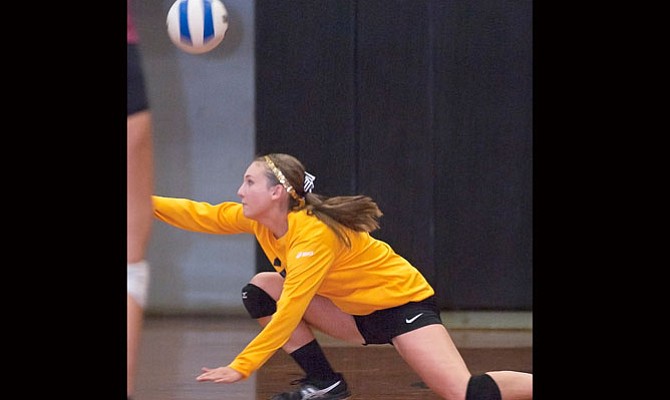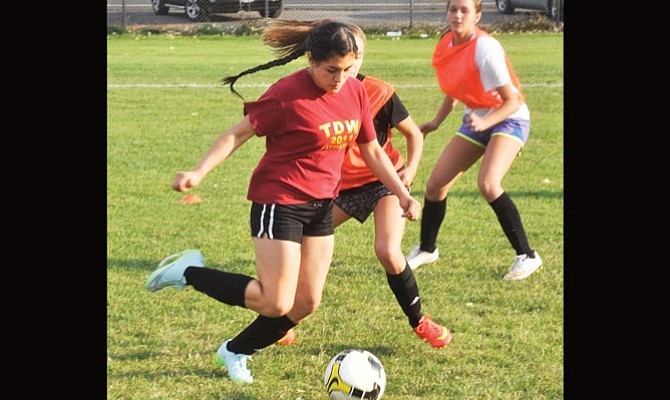 Dufur coach happy with passing in team's first matches

A MOUNTAIN chickadee (Poecile gambeli) pulls a ripe seed from a sunflower in Wasco County Aug. 24.

While facing solid teams, Burkart sees top potential

TD Riverhawk girls' soccer team hoping to run past the competition in 2015
SALEM — Despite a flurry of internet rumors claiming otherwise, statewide deer and elk archery seasons will open as scheduled on Saturday, Aug. 29.

Volleyball team has seven seniors poised to finish well

Coming off playoff berth, Riverhawks are eyeing greater postseason rewards in 2015
PARKDALE — Lost hiker David Bullock of The Dalles was located Sunday, Aug. 22, and reported in good condition by the Hood River County Sheriff's Office.
Donations met on Friday and $20k grant is matched

Barrel racers from across the Northwest put on a show Sunday in a fundraiser for Lila May

Coaches and players place a high priority on understanding heat ailments

First-year 12U program using fall workouts as a springboard to 2016 success

Dallesport will be site of new shooting area
Previous Next