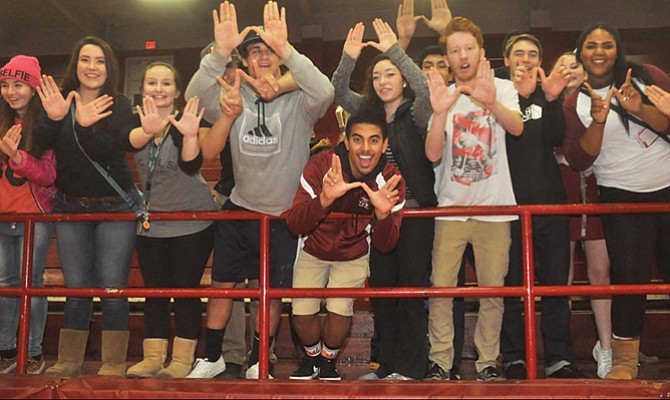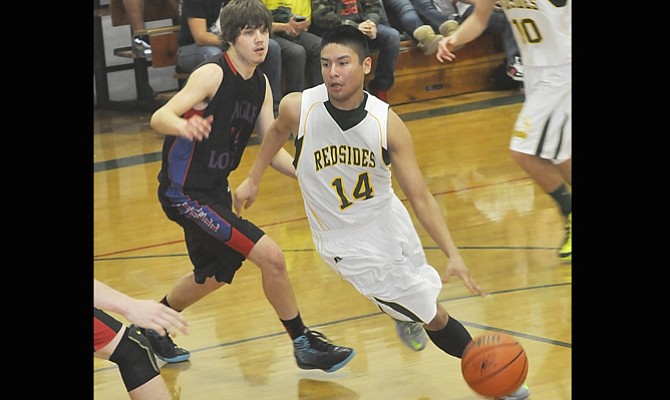 Kaseberg nets season-high 18 points in a 85-36 romp
Playing against the No. 1 team in the state, there is not much margin for error. The Sherman Huskies fell behind 36-17 at the half and could not gain any ground down the stretch in taking a 56-35 loss to first-place Condon-Wheeler Friday in Big Sky conference girl's hoops play in Moro.

MAUPIN – From the opening tip to the fourth quarter, the South Wasco County Redsides appeared to be in control of their home tilt versus Mitchell-Spray.
Hayes gets 21, Rager notches double-double in SWC's 63-35 home victory
Nonprofit events calendar from Jan. 25, 2015.
Team has five forfeits, but comes close in four matches
No. 9 The Dalles ready to take flight in challenging 5A Columbia River Conference
Nonprofit events calendar from Dec. 23

Feil breaks record; Clifford, Nelson each on record cusp

Elite gymnasts raise the bar while bolstering their ranks at recent meet in Hillsboro
Down six points to start the fourth quarter, The Dalles stiffened up on defense and forged a rally of 21-8 to get past the Union, Wash. Titans by a 48-41 mark Saturday in a non-league girls' basketball contest played in Vancouver, Wash.

Sherman uses varied offense to beat Pirates by 26 points

Second-quarter run by Knights fuel 63-53 triumph

Senior skier posts impressive two-run time to chalk up first-place status
Taylor Darden tallied a season-high 21 points and Aimeelyn Miller added 11 of her own to lead the No. 14-ranked Dufur Lady Rangers, but No. 1 Condon-Wheeler had too many weapons to handle in jumping out to a 63-53 win Saturday in Big Sky girls' play in Fossil.