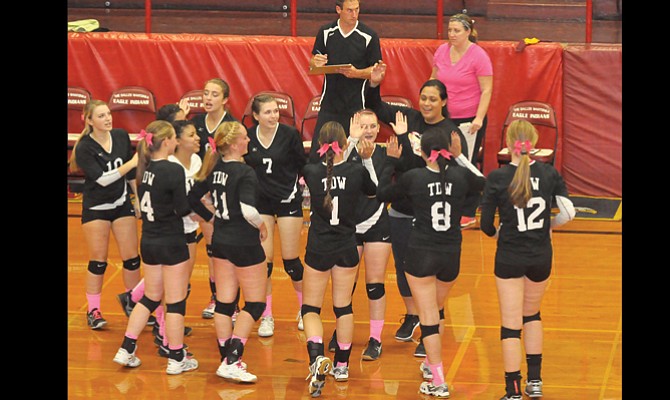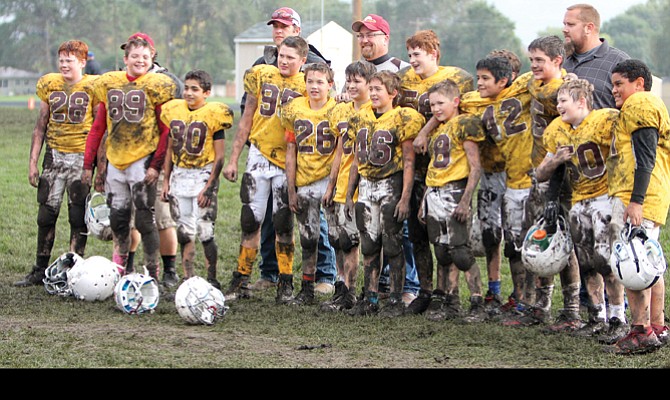 Led by Morin, girls take 2nd; boys claim 3rd place

Third-and-fourth graders hold off TD Maroon for a 7-0 shutout victory Saturday

Darden slams down 21 kills to lead Ranger sweep

No. 3 Dufur overcomes halftime deficit with 38 unanswered points for a 52-16 win

LA PINE (AP) — We could see maybe 20 feet in front of us as our boat motored slowly away from the Rock Creek boat ramp on Crane Prairie Reservoir.
Facing a Hermiston team sitting at last place in the Columbia River Conference, The Dalles girls' soccer team could not gain an advantage taking a 2-1 setback Thursday in 5A varsity action at Hermiston High School.
No. 3 Dufur turns it on against tough SWC net team
The Dalles trio celebrated on senior night at Kurtz Gym

Hunters and others who spend time in the outdoors in northwest Oregon are asked to be on the lookout for elk hoof disease, a problem for southwest Washington's elk that could also be affecting Oregon's elk.

No. 7 Dufur heads to Moro for a showdown versus undefeated No. 3 Sherman

Bulldogs overcome an 0-2 deficit to beat Hawks in five games

Girl's soccer team scores in first minute; ends up taking 3-0 win over The Dalles
Nonprofit events calendar from Oct. 14, 2014

Brophy, Filbin fulfill mission to get venison
Columbia Riverkeeper recently announced results from the second phase of the group's "Is Your Fish Toxic Study," and Riverkeepr reports that the findings show "alarming levels" of heavy metals, toxic flame retardants, cancer-causing PCBs, and endocrine disrupting chemicals in Columbia River fish.