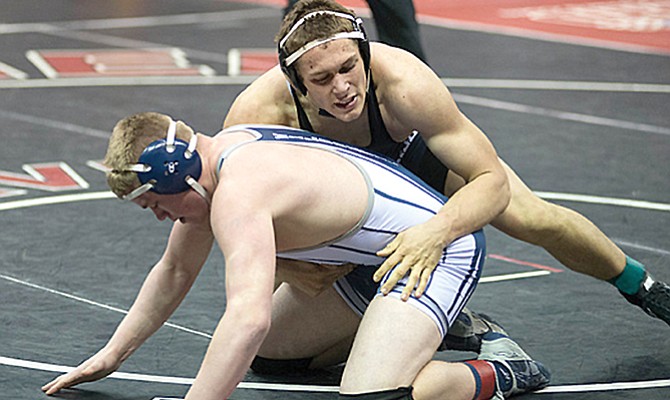 Down by three points, the Sandy Pioneers had one final possession to try and force overtime. The Dalles defense stepped up to the challenge.
With Grant Union sharpshooter Mitch Moulton going off for 24 points in the first half, Sherman coach Bill Blevins made a switch defensively. Enter Max Martin.
Starting the season with two consecutive losses did not sit right with the South Waco County Redsides. Friday night, they came out with a relentless fury using defense and balanced scoring to defeat Portland Lutheran 77-35 in a non-league boys' basketball contest Friday in Portland.

Riverhawks come up on short end of 64-42 score

Backcountry skiers avoid cost, crowds

Hawk senior to continue her track career in Idaho

Just because The Dalles girls' basketball team is playing without all-state athlete Emily Bailey is no reason to believe the talent across the program isn't just as formidable this year.
Group gets top efforts from Wood, Clifford and Nelson

Sherman has blend of size and speed to make a mark in Big Sky Conference
The Dufur Rangers played their fist game of the season Tuesday and found themselves on the short end.

Second-half comeback bid comes up just short in setback

Barlow jumped out to a 15-4 lead in the opening quarter and slowly kept building on that lead until coming away with a 56-38 victory over The Dalles Tuesday in a non-league boys' basketball game at Kurtz Gym in The Dalles.

STILL WATER reflects a small sailboat moored in the guest moorage area of The Dalles marina as the sun sets Tuesday evening.
Since playing in the 1A state championship football game on Nov. 29, the Sherman Huskies had seven calendar days to try to work off the rust for the start of basketball.
The 2A Stanfield Tigers got off to a fast start and held on in the second half to secure a 45-35 win over South Wasco County Saturday in a girls' basketball contest in Maupin.