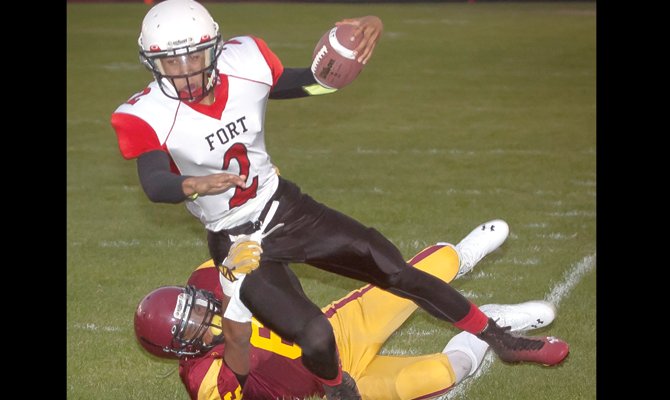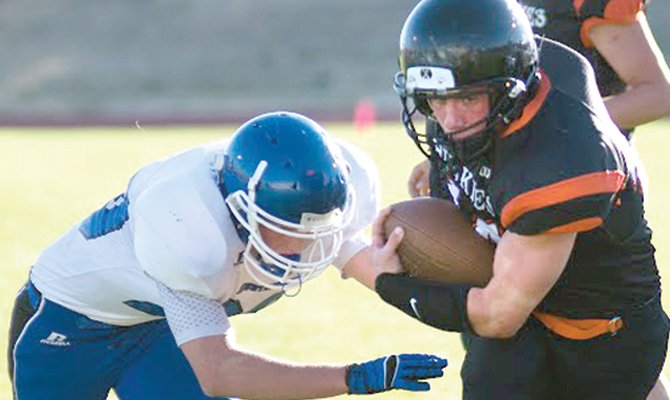 UPDATE: In what may be a record day, 67,024 adult Chinook and 5,447 jack crossed Bonneville Dam on Sunday, Sept. 7. Another record? 67521 kings thru Bonneville on Monday, according to NW Sportsman magazine.

Photographs from Friday's game between The Dalles and Molalla. Final score, The Dalles 0, Molalla 50.

Sherman, dufur are working out preseason kinks
Tuesday, The Dalles girl's soccer team needed some late heroics to overcome a tough Mac-Hi team. Thursday was easier.

TD soccer team ramrods Redmond in 8-1 rout for season-opening home victory

STYLES DELEON, 9, runs for the goal post during a The Dalles Youth Football game.
Nonprofit events calendar from Sept. 5, 2014.

Cycle Oregon participants arrive today, Friday, Sept. 5.
News from Cottonwood Canyon State Park ~ Cottonwood Park Ranger We have fallen behind on the blog—every time we tried to emerge from the weeds, it seems like we get pulled back down by the puncture vine. Or tangled by the Russian thistle. Or strangled by the Kochia.

Pigskin Pick 'em, from Sept. 4, 2014.
The Dalles and Dufur compete Friday in home games, Sherman plays Sunday against Powder in the Dufur Eight Man Classic.
Celebration takes mythical approach through October and into November.
Both Mac-Hi and The Dalles struck back-and-forth through more than 70 minutes on the soccer field Tuesday in Milton-Freewater.

Sherman head coach Carrie Danchok has been counting down the days, hours and minutes before her varsity team can put its best foot forward for the start of the 2014 volleyball season.
Nonprofit events calendar from Sept. 3, 2014.