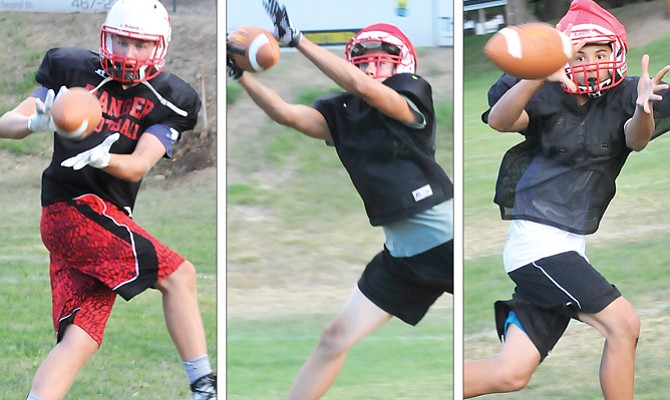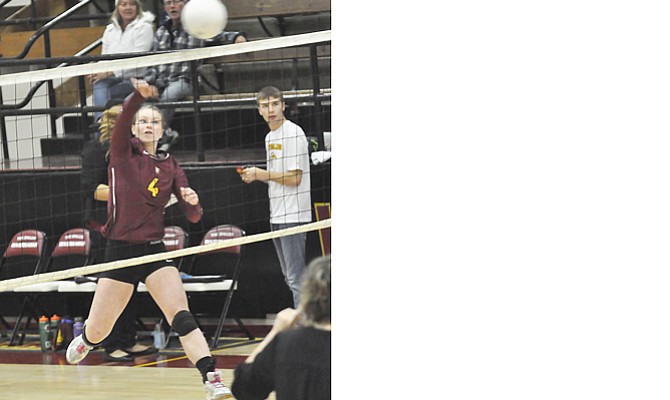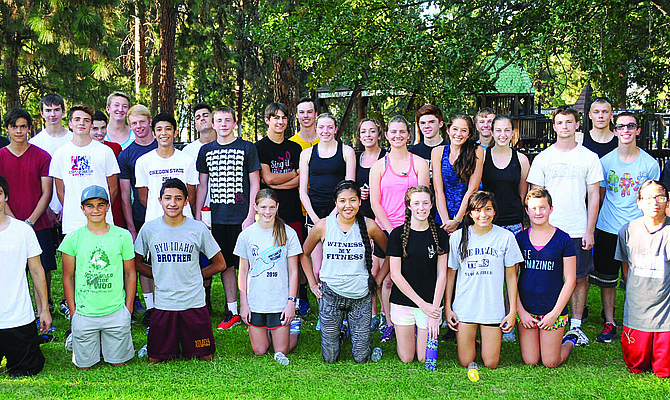 Wildlife managers urge residents in the John Day area to take steps to avoid bear conflicts this fall. Secure garbage and food waste, clean up fallen fruit around trees and don't leave pet food outside.

Boys and girls still have a chance to join camps and clinics
Dufur Valley run is scheduled for 8 A.m. this Saturday. Gorge Gauntlet is set for 9 a.m. Saturday at Amaton Field

Young group wraps up summer on a high note at Bend Open
Competing against a stout field this past weekend at the Bend Open Swim Invitational, The Dalles Swim Team head coach Scott McKay liked what he saw from his young group in their final event of the summer season. At the Juniper Swim and Fitness Center Sunday afternoon, TDST scored 11 top-15 finishes, four in the top-5, including a 25-yard freestyle victory by Rhylie Van Matre in three days of action in Bend.
SALEM — The Fish and Wildlife Commission adopted 2017 sportfishing regulations at its meeting in Salem recently. The majority of the changes are housekeeping corrections building on last year's effort to simplify the regulations.

Academy team puts on record-setting performance in Seaside
In its final recital of the summer, The Dalles Dance Club Academy of Performing Arts team put forth a historic performance at the 34th annual Dance Magic this past weekend in Seaside. The Dance Club dominated every division with first-place finishes, an accomplishment only attained once over the past 22 years under the leadership of dance instructor Kristi Maley.

Three local running events coming up this month
ODFW program being offered in Tygh Valley on Sept. 17-18
SALEM – Registration is now open for ODFW's free pheasant hunts for youth (age 17 and under) happening around the state in September. The events are being held in Baker City, Central Point, Corvallis, Eugene, Hermiston, John Day, Klamath Falls, La Grande, Madras, Portland, The Dalles (Tygh Valley).

Camps. runs and tournaments scheduled for this summer
Cheer clinic, volleyball camp and Dufur Valley run still have openings available for interested parties

12U team had several top finishes this summer
The Gorge Shadows 12U softball team had a solid all-around performance in its inaugural season at the competitive level.

Coach Morris uses hoops camp to build TD program
The sounds included sneakers squeaking, basketballs bouncing, coaches directing and boys and girls talking, laughing and cheering each other on. Those were some of the sweet sounds for The Dalles boys' basketball head coach Nathan Morris.

Basketball players had four days of learning the basics of the basketball game under the tutelage of The Dalles varsity head coach Nathan Morris (front) and assistant coach Greg Cummings this past week on the campus of The Dalles Middle School.

Babe Ruth softball makes return trip from Florida
There were thunderstorms, flight cancellations, days traveling on airboat through the Florida marshes and even a chance to make new friends. Memories that will last a lifetime, with many moments to cherish forever. The Dalles 14U Babe Ruth softball made its return trip from Jensen Beach, Florida on Wednesday, a closer group, a happy group and as writers of a groundbreaking new chapter of local softball history.

A total of 24 participants help raise nearly $1,300 in fundraiser
When a community and its athletes collaborate for a common goal, great things can happen. The first sign of good things to come was in June of 2015, when the North Wasco County Aquatic Center opened a new pool, funded by a community bond. The pool replaced a landmark that has been a community swimming staple for the past 80 years.

Fostering togetherness should equal onfield success
To Oscar Nunez, nothing is more important in life than family. As a father of four girls and an AYSO coach for local youths over the past few years, he uses positive re-enforcement, encouragement and togetherness as his keys to coaching. The goal is to keep that trend as the new head coach of The Dalles High School girls' varsity team.

15U squad plays four games with 10 active players
Playing with only 10 players for four games in 15U Babe Ruth Regional action, The Dalles lost all four games and were eliminated from weekend bracket play Friday afternoon after losing by a 7-1 score against Columbia River Basin, out of Northern Washington, in a pool play matchup in Camas.. "We lost, but this was by far our best game of tournament," said TD head coach David Hough. "They played their butts off in this game. It was close. They just had the timely hits."