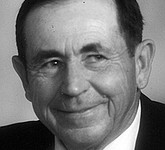 The Dalles, Oregon
Wayne Edward Ryan passed away peacefully in The Dalles, Ore., on Monday, Jan. 9, 2017, at the age of 96. He was born Sept. 20, 1920, in The Dalles, to Rufus and Pearl (Kistner) Ryan. <br> Wayne attended several schools ...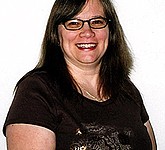 The Dalles, Oregon
Christine Kay Knight, resident of The Dalles Ore., at the age of 58, departed from us on Jan. 5, 2017, while residing at The Dalles Health & Rehab Center (thank-you for the care...Ray) surrounded by family. <br> Christine was born ...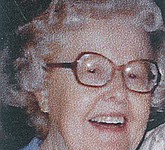 Geraldine (Geri) Norton Tatum was born May 28, 1923, in the little farming community of Kent, Ore., to James (JE) and Violet Norton. She died Jan. 7, 2017.<br> Geri had a twin brother, Eugene, older sister, Alta and older brother, ...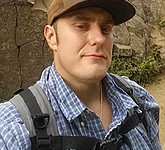 The Dalles, Oregon
Justin Mychael Horrell, loving son, grandson, brother and uncle, passed away Jan. 2, 2017, in The Dalles. He was 34. <br> Justin was born June 25, 1982, to Barbara Vann, the oldest of three children. He attended The Dalles High ...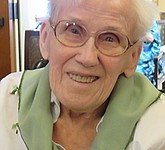 The Dalles, Oregon
Jean Elaine Thomas, 94, passed peaceful in her sleep on Jan. 3, 2017. She was a 65-year resident of The Dalles and long time local educator, Jean will be remembered for her love of family, commitment to her community, education, ...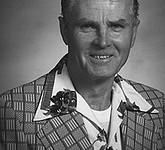 The Dalles, Oregon
Raymond Webster Doty, resident of The Dalles, Ore., for 56 years, died at the age of 94 on Dec. 31, 2016, at Revere Court of Portland, Ore., a memory care facility. Ray struggled with Alzheimer's for over 10 years, but ...
Vernon was born the second of four children to Ralph Vernon Pipes and Henrietta Rebecca (Fry) Pipes in Alhambra, Calif. <br> He grew up in southern California and enjoyed spending time with his father on many movie sets with Fox ...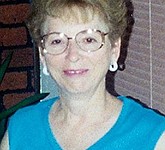 Helen Nadine Bailey passed away Dec. 25, 2016, at Providence Hood River Memorial Hospital with family by her side. She was was 81 years of age at the time of her passing. <br> Nadine was born on Saturday, March 9, ...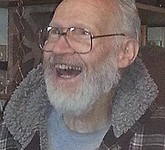 The Dalles, Oregon
Gerard "Jerry" Neil Harris passed away in his sleep at his home in The Dalles, Ore., on Dec. 7, 2016, at the age of 77. He was born in Shiprock, N.M., on Oct. 24, 1939, to Lloyd Smith Harris and ...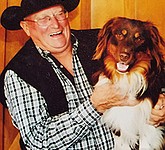 Maupin, Oregon
Harold Carter of Maupin, Ore. passed away at his home on Dec. 17, 2016, surrounded by those he loved. He was born in Silverton, Ore. to Elton and Thelma Carter, and was the oldest of four children. At age 10 ...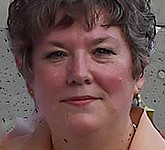 Moscow, Idaho
Peggy Jo Hammel, 65, of Moscow, Idaho, passed away on Saturday evening, Dec. 17, 2016 at her home. <br> Peggy was born Jan. 2, 1951, in Idaho Falls to Lorenzo "Tack" and Joan Kimball. Her family lived in several locations ...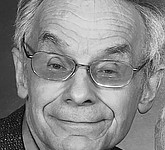 Ron was born in The Dalles, Ore., son of Wayne and Ethelene Froebe. He died at Portland's Providence Medical Center three days after suffering a massive stroke. Ron graduated from The Dalles High School in 1955, and from Oregon State ...
Curt Lang, 66, of Hood River, Ore., passed away on Monday, Nov. 28, 2016. Curt grew up in Iowa, and moved to the west coast after graduation. He is survived by his wife, Sallee, of Hood River, Ore.; his brothers, ...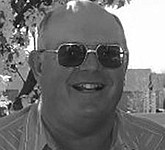 William "Bill" Arthur Tatum, loving husband, father and grandfather and a friend to everyone he met, died Friday, Dec. 2, in Bend. He was 62. A memorial service will be held Saturday, Dec. 31, at 11 a.m. at the FirstBaptist ...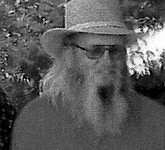 Jack Taylor, 86, passed away on Nov . 17, 2016, at his home in Tygh Valley , Ore. Jack was born in Miller, Ore. February 7, 1930, to Malcolm Harvey Taylor and Vera Lillian (Vogel) Taylor . He was the ...