The Dalles, Oregon
Wilma was born October 7, 1922 on Tygh Ridge in the Dufur, Ore. area, the third of eight children to Clarence and Hazel Gardner. The oldest to youngest were William, LeRoy, Wilma, Velma, Carl, Lewis, Betty and Peggy. Her parents ...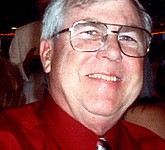 Your wings were ready, Our hearts were not.<br> Thomas Martin Holce Jr., age 74, passed away peacefully at home surrounded by his wife Becky and daughter-in-law Debbie after a well fought battle with prostate cancer on Wednesday, October 12, 2016. ...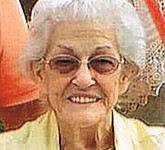 Barbara Nell (Eberhardt) Bacon was born May 2, 1929 in Cascade, Idaho the fifth of 11 children to Benjamin Franklin Eberhardt Sr. and Hazel Marie (Rhodes) Eberhardt. Barbara married Howard Orlando Bacon on January 10, 1948 in Walla Walla, Wash. ...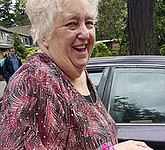 Klickitat, Washington
Our beloved SandraLee York Ingebo, 72, of Klickitat, Wash., entered into rest in the arms of her Lord in the early morning hours October 7, 2016. <br> She was born in Vancouver, Wash., April 11, 1944 to Clarence Smith York ...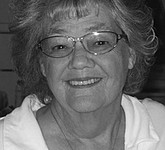 The Dalles, Oregon
Joyce Marie Harris, age 74, passed away peacefully after a well fought battle with cancer, in her home in The Dalles, Ore., early Monday, October 17, 2016. <br> She was born in a small farmhouse in Berryton, Kan., to George ...
Mosier, Oregon
Larry "Pete" Jones passed away Oct. 16, 2016 at home in Mosier, Ore. He was born March 3, 1939 to Bill and Zoma Jones in Hood River, Ore.<br> He graduated from Hood River High in 1958. Pete was preceded in ...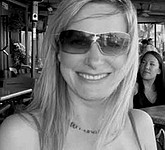 Ellyn was born the youngest of three children to Robert W. Freking and Margaret Elizabeth Clark, in Cincinnati, Ohio. Ellyn grew up in Parkdale and Hood River. Ellyn enjoyed watching movies and cooking. <br> Ellyn is survived by her daughter ...
Arthur (Art) Clause Buether, was born November 28, 1933, in the Dalles, Ore., to Wilhelm (Bill) and Kate Buether. Art spent the first six years of his life on a farm east of Grass Valley. Art's Dad, Bill Buether then ...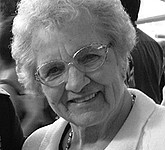 Troutdale, Oregon
Louise Ellen (Williams) Francois Neitch passed away peacefully on Friday evening, October 14, in Troutdale, Ore., with family by her side.<br> Louise was born and raised in The Dalles, Ore., the third of four children born to Asa Samuel "Ace" ...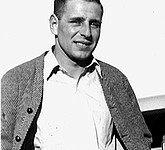 The Dalles, Oregon
Life long Wasco County resident and farmer, Dan C. Petroff Sr., passed away at home on October 14 at age 97.<br> Dan was born as the second of three children to George and Ethel (Engel) Petroff at the old The ...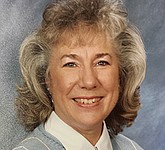 Mosier, Oregon
Jennifer Lee Ringlbauer of Mosier, Ore., passed on October 11, 2016 at home surrounded by her family. Jennifer was born December 14, 1949 to Janvier T. and Barbara E. Lee in San Leandro, Calif. <br> Jennifer dedicated her life to ...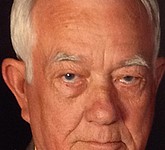 Jesse B. Newman passed away at Good Samaritan Hospital in Portland, Ore., on October, 11, 2016, surrounded by loving family. He was born to Willie B. and Evie Sue (Kerr) Newman on 10/20/30 in Enid, Mississippi, and was the oldest ...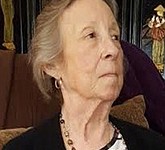 Maupin, Oregon
Mary "Peggy" Margaret Richley, age 77 passed away at home in Maupin, Ore. Peggy was born July 27, 1939 in New York to Robert H. Love and Margaret E. (Pearce) Love. She was an only child and grew up overseas. ...
The Dalles, Oregon
Gerald "Jerry" Lee Culp, age 60, passed at his home in The Dalles Thursday September 29, 2016. He was born to Harold Henry Culp and Luella Josephine Patterson in Lincoln, Neb. Gerald, nicknamed Jerry, was the fifth of five children ...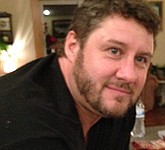 The Dalles, Oregon
Sean Michael Kennedy a resident of The Dalles, Ore., died tragically in a motorcycle accident on October 1, 2016. Sean was born September 9, 1968 and was only 48 at the time of his death.<br> Sean is survived by his ...