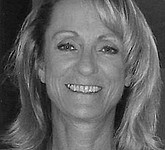 Jesus gently took our precious daughter, sister and friend into His arms on January 5, 2016. Carrie was born in John Day, Oregon on August 23, 1958 to Jim and Toddy Stovall. She spent her formative years in Eugene, Oregon ...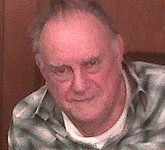 Lebanon, Oregon
John Lorrin Alger passed away at his home in Lebanon, Oregon on January 20, 2016. He had been a long time resident of The Dalles prior to moving to Lebanon in August of 2015.<br> John was born January 21, 1934 ...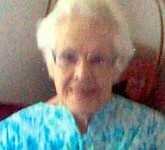 The Dalles, Oregon
Audrey Mae Thornton, 91, passed away January 31st, 2016 at Mid-Columbia Medical Center in The Dalles, Oregon. Audrey was born May 10th, 1924 in a location called Gibsons Landing, on Howe Sound, B.C. Canada. At age five her parents emigrated ...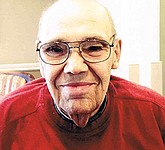 The Dalles, Oregon
Don J. Wisner left this life on January 27, 2016. He is survived by 2 stepsons, Dennis R. Miller (Diane) and Greg A. Miller, a nephew, Steve Wisner (Terri) and a niece Terry Perry.<br> He married Nona Louise Ashley Miller ...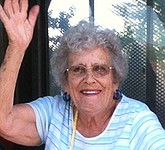 Dufur, Oregon
After 91 years of wonderful life, Georgia Lee (Marvel) Mead of Dufur passed away on January 27, 2016 at the Mid-Columbia Medical Center. Georgia was born on May 2, 1924 in Boyd, Oregon to George Arthur Marvel and Kathryn Elizabeth ...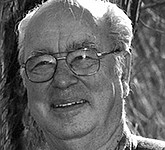 Melvin "Mel" Woodrum passed away peacefully at home holding the hand of his greatly loved wife, Jean and surrounded by his loving daughters Debra Owens, Julie Beck, granddaughter Melanie Newton and niece Ginny Kernal on January 30, 2016 after a ...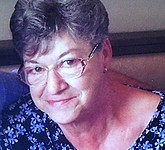 The Dalles, Oregon
Wanda Faye (Hodges) Phipps was born on November 9, 1948. Wanda was the daughter of Ferba L. (Bell) Hodges and Henry Hodges. She passed away January 25, 2016 at the age of 67. <br> Wanda was born in Boynton, Oklahoma. ...
The Dalles, Oregon
Donald was born on August 22, 1963 to Harry and Carolyn (Maxwell) Douthit in The Dalles, Oregon. He is the older of two children. Donald attended Wahtonka High school, he then joined the local National Guard before deciding to join ...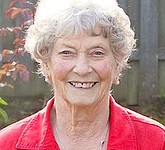 Eugene, Oregon
Pat Snodgrass, known affectionately as Patsy to family, passed away on January 24, 2016, at the age of 82, in Eugene. Fighting hard until the end, she died peacefully in her sleep, surrounded by family. <br> Pat was born October ...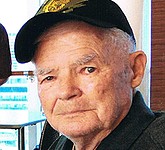 The Dalles, Oregon
Lafayette "Lafie" Leonard Foster, a lifelong resident of The Dalles, passed away at his home, January 22, 2016. He was 95.<br> He was born in The Dalles, Oregon, to Claude and Susan (Davis) Foster on August 18, 1920, the youngest ...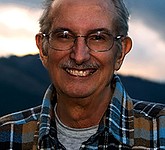 The Dalles, Oregon
Anthony Richard Fricano was born to Peter and Josephine (née DeFranco) Fricano, in San Jose, CA on January 29, 1945. He passed away at the age of 70 on December 9, 2015. His lovely mother, Josephine DeFranco was a seamstress ...
The Dalles, Oregon
James (Jim) R. Burres, 69, of The Dalles passed away unexpectedly of natural causes on January 13, 2016. He was born on October 31, 1946, one of six sons to Jack and Georgia Ellen (Sharp) Burres. He graduated from Condon ...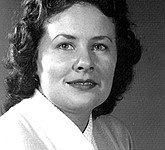 The Dalles, Oregon
Dorothy M. "Mee" Dayley passed away on January 13, 2016 at OHSU in Portland Oregon at the age of 77 from an extended illness.<br> Dorothy was born on December 26, 1938 in Wasco, Oregon to Joseph A. and Gertrude M. ...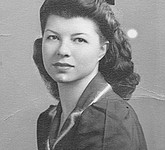 White Salmon, Washington
Emma (Jane) Campbell quietly left her beloved family on January 7, 2016. She was 91.<br> Born Septeptember 24, 1924, in The Dalles, Oregon, to George and Emma (Pashek) Harth. She was raised on the family wheat ranch along with her ...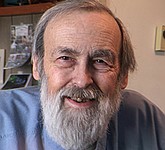 Hood River, Oregon
George Harold Kirby a lifelong resident of Hood River, passed away in his home on January 10, 2016 following a brief illness.<br> Born on January 30, 1949 at Hood River Hospital, to Harold 'Butch' and Lora Ann (Copper) Kirby. The ...