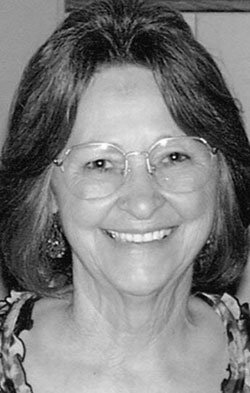 Betty Jane Casey
The Dalles, Ore.
June 21, 1943 - April 15, 2013
Betty Jane Casey, 69, a resident of The Dalles, Ore., died Monday, April 15, 2013, at her residence.
She was born June 21, 1943, in Vallejo, Calif., the seventh of nine children to Albert and Myrtle (Heckard) Jaco and was raised and educated in Santa Rosa, Calif. She has resided in The Dalles for the past 34 years.
She loved the simple things in life, fishing, crafts, sewing, quilting, painting, gardening and spending time with family.
She is survived by her daughter, Debby Strege, The Dalles, Ore.; step-sons Jimmy and Eddie Whitehurst; brothers Sam, Richard and Dale Jaco; sister Mable Crouch and Linda Pomeroy; grandchildren Anna McCartney, Christopher Strege and his wife Janet, Joseph Strege, Jennifer Whitehurst and Tony Whitehurst and great grandchildren David, Alex, Braxton and Josalin.
She was preceded in death by her husband, Donald E. Casey.
Services will be Friday, April 19, at 11 a.m. at First Christian Church. Private interment is planned at Idlewilde Cemetery in Hood River, Ore., and has not yet taken place, as was previously reported.
The family suggests flowers or donations to First Christian Church.
Spencer, Libby and Powell Funeral Home is in charge of arrangements.
Services for Betty Jane Casey