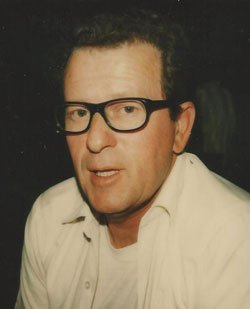 Richard "Dick, Rich" William Koehl
The Dalles
May 30, 1931 - April 4, 2013
Richard William Koehl, "Dick" to friends, "Rich" to family, 81, of The Dalles, died April 4, 2013, at home of cancer.
He was born May 30, 1931, in Chicago, Ill., the fourth of five children to Phillip Koehl II and Jane Meyers Koehl.
After graduating, he joined the United States Marine Corps, serving three years in the Korean War and three years reserve service stateside. He received a good conduct medal and was a staff sergeant.
After discharge, he moved to California, where he met and married Linda Norrbom on Oct. 10, 1964. They were married 48 years upon his death.
They moved to The Dalles, Ore., in 1979, where they had a small orchard.
He is survived by his wife, Linda Koehl, three daughters Diana and Bruce Franklin and their children, Hillsboro, Ore.; Danielle Franklin, Hillsboro; Michelle and Gordon Franklin and their children Aura and Feye; Sandy Wilson, The Dalles; Krista and David Grigg and their children, Netarts, Ore.; Nici Grigg, Portland, Ore.; Anna and Joshua Stuck, Portland; Maia Irvin, Hillsboro; Sara Grigg and Becca Grigg, Netarts; daughter-in-law LeeAnn Beiser and granddaughter Corina Beiser, both of Beaverton, Ore.; grandson Kai Flance, Arizona; a sister, Betty Dolac, Lady Smith, Wis.; and an extended family of nieces and nephews.
He was preceded in death by his parents, siblings Phil Koehl and Patricia Swanson, sons Keith and Kevin Koehl, granddaughter Malkia Iwohn, and grandson Denick Beiser.
He designated his body for donation to Medcure, in hope of finding a cure for cancer.
A military honors memorial is set for Wednesday, May 1, at 11 a.m. at Willamette National Cemetery in Portland.
Memorials may be made to any military foundation.