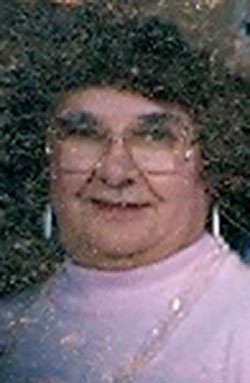 Jeanette Westphal
Prineville, Ore.
July 14, 1925 - August 5, 2013
Jeanette "Jean" M. Shorts Westphal, 88, died Aug. 5, 2013, at her home in Prineville, Ore.
She was born July 14, 1925, in Green Bay, Wis.
She enjoyed fishing, hiking and being in the outdoors. She was a member of the American Legion, The VFW and The Eagles.
She worked at Bonneville Dam, local restaurants and owned and ran a specialty shop in the downstairs of The Commodore Building in The Dalles with her husband Ed for a number of years.
She also had a couple of foster homes that she operated over the years for children and for adults. She and her husband moved to Prineville in the mid-1990's where they have resided since.
She is survived by her husband, Ed Westphal, Prineville, Ore.; six children; 16 grandchildren; 18 great-grandchildren; many other family and many, many friends that she has collected over the years.
Services are planned for 1 p.m., Thursday, Aug. 15, at Anderson's Tribute Center, 1401 Belmont Ave., Hood River, Ore. Graveside rites will follow at the Parklawn Cemetery (IOOF Threemile Cemetery) of The Dalles. Pastor Dan Parks will officiate.
Leave condolences online at www.Andersons
TributeCenter.com.

Services for Jeanette Westphal
August 15, 2013

Graveside service: 1 p.m.