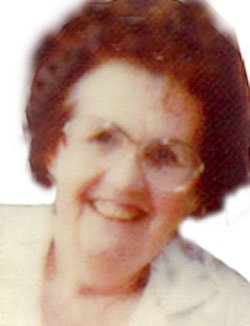 Marjorie Tibbets
The Dalles, Ore.
May 9, 1920 - July 27, 2013
Marjorie Melissa Tibbets, 93, died July 27, 2013, at a local care facility.
She was born May 9, 1920, in Lewiston, Idaho, to Walter and Laura Hiatt.
She married Thomas E. Tibbets of The Dalles, Ore., in 1938. He preceded her in death Jan. 1, 1972. Her son, Thomas Tibbets Jr. also preceded her.
She is survived by three children, Alice Tibbets of The Dalles, Ore.; James Tibbets, Irrigon, Ore.; and Albert Tibbets, Pendleton, Ore.; many grandchildren, nieces and nephews; and a sister, Faye Fehrs, Cascade Locks, Ore.
Also preceding her in death were siblings Bud (Fredrick) Hiatt, Hazel Meachem, Dorothy Richardson, Vearlia Haskins, Virginia Meachem, Bonnie Swagger, Violet Heier and Irene Keyes, and a grandson Randy Ruetz of The Dalles in 1999.
She loved antiques and sold them locally with her sister Irene. Her work included antiques, home furnishings and real estate.
She was cremated according to her wishes and laid to rest Aug. 3, at the Oddfellows cemetery in The Dalles.