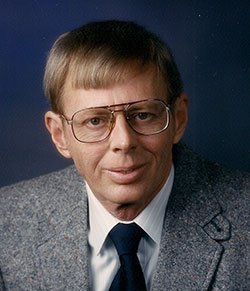 Robert Victor Sumner
The Dalles, Ore.
December 7, 1945 - August 18, 2013
Robert (Bob) Victor Sumner, 67, a resident of The Dalles, Ore., died Sunday, Aug. 18, 2013, at home, with his family at his side.
He was born Dec. 7, 1945, in Ellensburg, Wash., the youngest of four children to Victor R. and Tressie P. Sumner (nee Pittsinger). He grew up in many communities in the Northwest, including The Dalles, graduating in 1964 from Chelan High School. He enrolled at Central Washington University to study accounting but later enlisted in the United States Navy, serving as a Seabee in Vietnam.
Following his service in Vietnam, he returned to The Dalles in December 1969 and accepted a temporary 60-day position with the U.S. Army Corps of Engineers as an electrician at John Day Dam; a job he would retire from 35 years later in 2004. In 1978, he and his wife, Chris, were married at the MGM Grand Hotel in Reno, Nev.
In life, he enjoyed rooting for the Portland Trail Blazers and Seattle Mariners, and traveling to Mexico and the Oregon Coast with his wife. Throughout his life, he was an active volunteer in activities ranging from coaching his daughter's softball team to countless hours spent as a school board member at Saint Mary's Academy. He was also an avid lover of classic cars.
He is survived by his wife of 35 years, Chris, The Dalles; son Robert, Washington, D.C., his daughter and son-in-law Sandra and Greg Remsburg and three grandchildren, Sofia, Brandon and Rachel, all of Sandy, Ore. He is also survived by family friend David Rodriguez, who made it easier for Bob to remain at home as his health declined. He was preceded in death by his parents, his brother Dwayne Sumner and sisters Shirley Tulloch and Beverly French.
Funeral services will be Saturday, Aug. 24, at 2:30 p.m. in the chapel at Spencer, Libby and Powell Funeral Home.
In lieu of flowers, the family requests that memorials be made to The Dalles area Meals on Wheels.
Services for Robert Victor Sumner