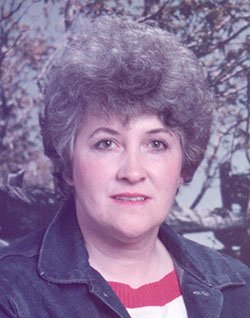 Joyce Nadine Gardner
The Dalles, Ore.
September 18, 1937 - December 9, 2013
Joyce Nadine (Terwilliger), (Kutch), (Henry WilVan Vleet) Gardner died on December 9, 2013 at The Dalles Health & Rehab Center.
Joyce was born on September 18, 1937 in Vernonia, Oregon. Her parents were Henry William and Melvina Montana (Rogers) Terwilliger. Joyce was the oldest of 4 daughters. Her family went on to move around the Northwest before settling in Holley, near Sweet Home, in 1950.
Joyce left the area in 1969 and lived throughout the United States for the next several years before settling in Southeast Portland in 1983. In 2002, she and her husband, Charlie, moved to their 40 acres near Lyle, WA to live out their retirement years.
Joyce is survived by sons, Kerry and wife Katherine Kutch of Ornex, France and Ron and wife Kristi Kutch of Lakeside; sisters, Cherideth Terwilliger of Lebanon and Roberta Driscoll of Kirkland, Arizona; grandkids, Jessica, Brenna, Ryan, Kara, Devon, Amanda and Nicolas.
She was preceded in death by husbands, Gerald Kutch, and Charles Gardner; son, Vincent Lee Kutch; and sister, Deanna Fitzwater.
Memorial services will be 1:00 pm Monday, December 30, 2013, at Sweet Home Funeral Chapel. 1443 Long Street, Sweet Home, Oregon 97386. Final internment will be at Gilliland Cemetery.
Sweet Home Funeral Chapel is handling arrangements.

Services for Joyce Nadine Gardner