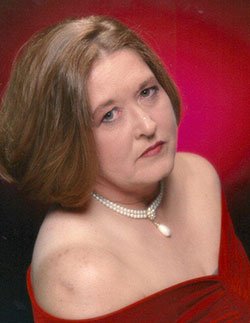 Daria Lynn Johnson Floyd
Lyle, Wa.
July 3, 1948 - December 24, 2013
Daria Lynn Johnson, 65, of Lyle, Washington passed away in her home surrounded by family on December 24, 2013. She fought a tough, long battle with cancer. Her strong will to live, faith in God, and the love and prayers of family and friends carried her through the months of chemotherapy and radiation. She showed tremendous amounts of love, courage, strength, and will power throughout her battle.
Daria was born July 3, 1948 to Junior and Mozell Floyd in Batesville, Arkansas. She moved with her family to Moxee, Washington and attended grade school. She then moved to Rock Island, Washington and graduated in 1966 from Eastmont High School. She married in 1966 and gave birth in 1970 to her daughter, Ranee McDonald, in Minot, North Dakota. With many changes in her life she moved back to Wenatchee, Washington. While working for the Goodfellow Bros. she met husband Steve Johnson and remarried on March 5, 1983 in Lake Wenatchee. Shortly after they moved to Lyle, Washington, where they made their home. She worked for MK Drilling as office manager for over 20 years.
Daria had a huge heart for her family and loved spending time with friends. She always showed support and love. She was proud of her family and loved watching them grow up. She loved the beach and had a soft spot for animals. She is now in God's hands resting in heaven.
Daria is survived by her husband Steven L. Johnson; kids Ranee (Scott) Riffe, Christy (Dave) Monnot, Joni (Jamie) Trowdridge and Kolaiah (Sandy) Baker;
siblings Richard (Maria) Floyd, Elizabeth (Bob) Johnson and Martha (Sigmund) Floyd; ten grandchildren and numerous great-grandchildren, nieces and nephews.
A celebration of life will be held January 4, 2014 at the Lyle Celebration Center in Lyle, Washington at
10:00 am. Interment will take place at 11 a.m. on
Monday, January 6th at Wenatchee City Cemetery in
Wenatchee, Washington.

Services for Daria Lynn Johnson Floyd
January 4, 2014

Celebration of Life: 10 a.m.