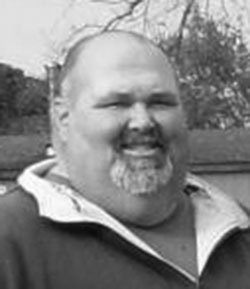 Jeffrey Dean Eiesland
Dallesport, Wash.
September 21, 1960 - January 29, 2013
Jeffrey Dean Eiesland, 52, died Jan. 29, 2013, at his home in Dallesport, Wash.
He was born Sept. 21, 1960, to Robert and Delores Eiesland in Vancouver, Wash.
In 1973 he, his parents, and his siblings Jodi, Lori, and Dennis moved to Dallesport.
He played football and basketball in high school, but his passion was baseball. He graduated from Lyle High School in 1979. He went on to spend most of his time coaching baseball. He coached little league and many other teams. He became co-head baseball coach with Scott Myers at Lyle High School from 1993-2009. During that tenure he became surrogate father/uncle and lifetime coach to many.
He was an avid Giants and Raiders fan. Jeff was also involved in the Republican Party, Klickitat County ESD Board, Dallesport Fire Department, Dallesport Town Council, and the Lyle School Board.
He loved golfing, slow-pitch softball, and Burgerville. He was an excellent Trivia player. He prided himself on knowing a little bit about a lot of things. He was also at the center of family campouts every year. He will be remembered for his quick wit and one liners.
He is survived by his parents Robert and Delores, his siblings Jodi McMurrin (Tim), Lori J. Clark (Jeff), and Dennis Eiesland (Kandi Billups), 10 nieces and nephews, five great nieces and nephews, his grandmother Emma Eiesland, and many, many, many aunts, uncles, and cousins.
In lieu of flowers please donate to: Lyle School District Athletics, in memory of Jeff Eiesland, PO Box 365, Lyle, WA 98635.
Services will be at Calvary Baptist Church, 3350 Columbia View Dr., The Dalles, OR, 97058 at 10 a.m. Saturday, Feb. 9, 2013. A potluck will follow immediately in the church gymnasium.
Services for Jeffrey Dean Eiesland