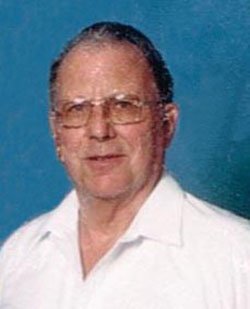 Mark Joseph Sullivan
The Dalles, Ore.
October 20, 1924 - February 8, 2013
Mark Joseph Sullivan, Jr., 89, a resident of The Dalles, Ore., died Friday, Feb. 8, 2013.
He was born Oct. 20, 1924, in The Dalles, the older of two sons to Mark and Barbara (Troestler) Sullivan, Sr. He was raised and educated in The Dalles, graduating from St. Mary's Academy in 1942.
On November 14, 1944 he and Dorothy West were married at the Miami Naval Air Station in Miami, Fla.
He served in the US Navy prior to serving in the US Air Force, from which he retired in 1964. He then was involved in aircraft maintenance with Lockheed Martin. He was a member of the Air Force Association and the Hi-Flyers Veterans Group.
Survivors include his wife Dorothy, The Dalles; sons Mark, Tucson, Ariz., and Michael and his wife Carol, The Dalles; daughter Daina Hohn, California; and his brother James and his wife Marilyn, Portland, Ore.
Graveside services with military honors will be private.
Memorial contributions may be made to the Oregon Veterans' Home and Home at Last. Arrangements are by Spencer, Libby and Powell Funeral Home.