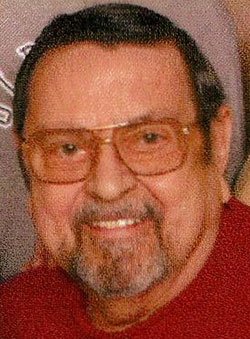 Gerald "Jerry" Wunderlin
Olympia, Wa.
February 11, 1936 - February 6, 2013
Gerald (Jerry) Anthony Wunderlin, 76, died suddenly Feb. 6, 2013, in Olympia, Wash.
He was born Feb. 11, 1936, in Fort Wayne, Ind., the last of nine children, to Elmer and Helen (Koss) Wunderlin. He Married LaReine Frances Wunderlin on June 2, 1956.
He retired from the telephone company business in 1998, after 45 years of work. In later years, there was nothing he enjoyed more than his family, his church, playing pinochle, and eating out.
He is survived by his wife, Reine; his sons, David Wunderlin, Mercer Island; Kenneth Wunderlin, Columbus, Ohio; Robert Wunderlin, Eugene, Ore.; daughters Dawn Baird, The Dalles, Ore.; and Kimberly Reith, Portland, Ore.; and 11 grandchildren.
He was preceded in death by his parents, and eight brothers and sisters.
A memorial mass is scheduled for 9 a.m., Thursday, Feb. 14, 2013, at Sacred Heart Catholic Church. Donations may be made in his name to your favorite charity.
Services for Gerald Wunderlin