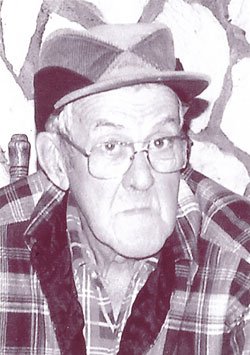 Donald Leroy Alderson
The Dalles, Ore.
May 10, 1929 - January 4, 2013
Donald Leroy Alderson, 83, a former resident of The Dalles, Ore., died at his home Friday, Jan. 4, 2013, of natural causes in the presence of immediate family.
He was born May 10, 1929, in Shullsburg, Wis., the second oldest of seven children to Norman Alderson and Lola Harriet Laird Alderson.
He married Iris Marie Becker on Dec. 26, 1972. They were married 40 years.
He worked from 1954 through 1977 in California, and relocated to The Dalles, working for Furman Homes, Stadlemans and Dick and June Andersons Orchard.
He was a military veteran and was affiliated with the American Legion, Eagles and Moose Lodge.
He is survived by his wife, Iris; four stepsons, Ralph Lafavour, Dave Berry, Pat Berry and Arlen Kosters; one step-daughter, Susan (Berry) Wilson; and several grandchildren, Jennifer Anderson, Travis Lafavour, Kristina Hutcheson, Doug Berry, Hope Berry, Scott Berry, Arlen Kosters, Denise (Jaurequi) Waterman and Danna (Wilson) Hemenway; great-grandchildren Christopher Zoey Schwarzbach, Courtney and Brayden Anderson, Georgia and Shiloh Hutcheson, and Mason and Gavin Hemenway.
He was preceded in death by his parents, Norman and Lola Alderson, sister Joan Carol, brother Gene Delbert and son Norman Leroy Alderson.
Private cremation was at Care Cremations of Clackamas. No services will be held at this time, but a celebration of life will follow in the spring.
Memorials may be made to Hospice of the Gorge.