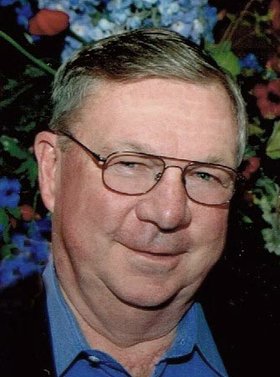 Steven Frank Burnet
Moro, Ore.
December 21, 1940 - January 13, 2013
Steven Frank Burnet, 72, longtime Sherman County rancher from Moro, Ore., died Jan. 19, 2013, at Legacy Hopewell House Hospice in Portland, Ore.
He was born Dec. 21, 1940, in The Dalles, Ore., to Charles and Althea Burnet. He attended school in Sherman County and graduated from Oregon State University in 1963 with a degree in agricultural economics. After college he served in the Air Force Reserves briefly before returning to the family farm at Moro. He married Patty Buchanan in 1965.
He raised wheat and cattle. He served as a director on the Agricultural Co-op Council of Oregon, on the board of the Oregon State University Alumni Association and as a member of the Wheat Growers League and the Oregon Cattlemen's Association. He was a founding member of the Sherman County Athletic Foundation. He had just completed serving eight years as a Sherman County commissioner.
He was instrumental in cooperative mergers, most notably the 1998 unification of former Harvest States Cooperatives and Cenex, Inc. to form CHS Inc., which today is the largest U.S. cooperative business. He served as Chairman of the Board for CHS for eight years. Earlier he helped lead the merger of North Pacific Grain Growers of Oregon with Farmers Union Grain Terminal Association of St. Paul, Minn. to create Harvest States.
He is survived by his wife, Patty; daughters, sons-in-law and grandchildren Kim and Bryan McKinney, Meagan and Brianna, Wasco, Ore.; and Jennifer and Mark Gianotti, Jack and Kylie, Silverdale, Wash.; and his sister Carol Haase, The Dalles.
Services will be Friday, Feb. 1, at 1 p.m. at Gateway Presbyterian Church, The Dalles. Memorials may be directed to Sherman County Athletic Foundation, P.O. Box 191, Moro, OR 97039 and Moro Community Presbyterian Church, P.O. Box 112, Moro, OR 97039.
Arrangements are by Spencer, Libby and Powell Funeral Home.
Services for Steven Frank Burnet
February 1, 2013

Funeral: 1 p.m.
Gateway Presbyterian Church, The Dalles.
Services Location
Spencer Libby &Powell Funeral Home
1100 Kelly Ave. The Dalles, OR 97058
541-296-3234