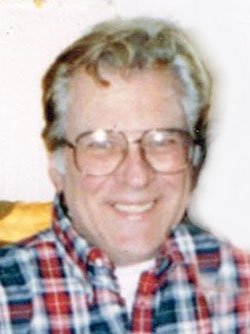 William "Bill" J. Clark
June 4, 1932 - July 3, 2013
William J "Bill" Clark went home to be with his Lord Jesus on July 3, 2013. Bill leaves behind his wife, Wilma Jean Clark, his six children, Marilyn Rasmussen, Suzy Shockey, David Clark, Brian Clark, Cherie Groll and Leslie Clark, as well as numerous nieces, nephews and grandchildren.
Bill was born on June 4, 1932, and grew up one of five children in Concordia, KS. At the age of 12, he drove a taxicab after school for the family business to help support his Siblings. His love of family, sense of responsibility, and strong work ethic remained with him throughout his life.
As a young adult, Bill moved to Pueblo, CO, where he worked as a Millwright at C F & I Steel Mill for the next 30 years before retiring to Oregon in 1987. Bill was a proud union member, and enjoyed camping, boating, road trips, and sharing his Christian faith.
Bill loved his wife and family unconditionally, and loved his Lord Jesus with all his heart. He touched the lives of all who knew him with his genuinely loving demeanor and kind, gentle spirit.
Daddy, words could never express how much we love you, and how deeply you will be missed. You were truly the spiritual leader for your family that God called you to be. We could never thank you enough for all that you have taught us, and for being the amazing dad that you have been. The world will not be the same without you. We will not be the same without you, but we take comfort knowing that you are with Jesus now, and that He welcomes you with open arms.