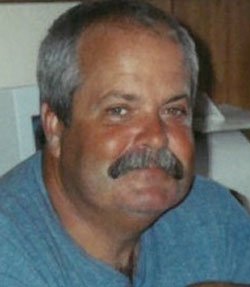 Robert Franklin Lessig
Seaview, Wa.
unknown - July 11, 2013
Bob Lessig was born in San Diego, CA. [1954], a former local resident and graduate from The Dalles High School [Class of 1973] passed away in Seaview, WA. on July 11, 2013 due to health
complications.
Raised and growing up in The Dalles, Bob found an everlasting love and attraction to the great outdoors. Led by his father's outdoor interests at an early age Bob developed skills and appreciation for a lifestyle uniquely available in the greater Mid-Columbia area. Bob experienced and enjoyed numerous camping, fishing, and hunting excursions with family and close friends
[area residents] throughout his lifetime.
His inner peace was being close to nature. A true sportsman with a great love to enjoy the outdoors, either by sea or by land.
A freedom he sought and longed for, and one he chose to live by. Bob loved family near and far, as well as his companion dog "Sierra". He kept a special place in his heart for friends, experiences, and memories with those whom he had met and assosciated with throughout his life.
Bob commercially and privately owned and operated several fishing boats throughout his adult years. He was employed for 40+ years primarily in the professional long haul transportation business. His travels were many and spanned "millions of miles". In the late 1990s Bob found love and companionship with his wife Colleen. Bob and Colleen worked, traveled, and experienced so many life rewarding journeys together, literally covering the U.S. from coast to coast in many of the years to follow.
Throughout the past 35+ years Bob cherished a close relationship with his Uncle Damon & Aunt Judy [White Salmon, WA.] and their 2 sons [Cousins Pat and Mike Camp]. Together they shared numerous special and enjoyable outdoor trips and gatherings.
As the years past by and his life further evolved Bob grew to address those close to him with an approach of "To meet life's challenges and issues with more love and not fear". Bob's inner love and quest for an eternal life with Jesus Christ as his LORD and Savior grew stronger as "his daily walk of life" moved forward.
Bob, the oldest of 3 sons is preceeded in passing by his forever loving parents Frank & Jeanne Lessig [The Dalles], and his youngest brother Burke Lessig. He is survived by and leaves behind his longtime companion and loving wife Colleen Lessig, daughter Kristen Lessig, brother Bill Lessig [Stacy], sister in-law Alicia Lessig [Burke]. Bob had numerous, aunts, uncles, cousins, nieces, and nephews. He touched many lives along the way with his candid, straight forward, and trusting approach. Bob's love of conversation, laughter, and a great cup of coffee will be just a few of his lasting memories. He will be dearly missed and forever loved by his friends and family alike.
On Saturday July 20th at 1p.m. A "Celebration of Life" honoring Bob will be held at: The Family Worship Center
26310 Ridge Avenue
Ocean Park, WA. 98640
Ph.[360]665-6340
Pastor DeWayne LaPointe
For those wishing to offer contributions, the family has asked that you may do so through a local church or charity of your choice.

Services for Robert Franklin Lessig