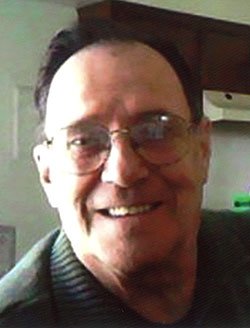 Joseph L. Harrington
The Dalles, Ore.
February 21, 1939 - May 30, 2013
Joseph L. Harrington, 74, died May 30, 2013 at Columbia Basin in The Dalles, Oregon. He was born February 21, 1939 in Butte, Mont. His parents were Leonard T. Harrington and Mildred Harrington.
He graduated from high school, then went on to do service in the Navy for three years. He did various jobs,his last being at Beaverton Packaging Company as a purchasing agent. He then retired in 1994 and moved to The Dalles, Oregon.
He was baptized at First Christian Church. He did editing for The Dalles Christian T.V. Channel 14 - KRHP. He also managed Court Crest Apartments where he lived through his retirement. He was a friend, teacher and
mentor to many people in The Dalles. He loved helping others.
He was preceded in death by his father, mother and daughter, Joan C. Golleher, and is survived by many friends that became family to him. He touched many with his loving heart and humor.
A potluck memorial celebration of his life will be held at St. Paul's Episcopal Church, 1805 Minnesota St, The Dalles, in the downstairs fellowship room at 2:00 pm, Sunday, June 30, 2013.
Services for Joseph L. Harrington
June 30, 2013

Celebration of Life: 2 p.m.