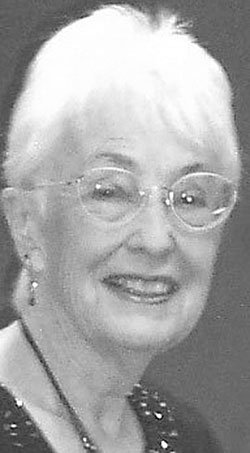 Dolores Irene Trueb
September 27, 1929 - April 16, 2013
Dolores Irene Trueb, a former resident of The Dalles, Ore., died April 16, 2013.
She was born Sept. 27, 1929, in Mt. Vernon, Wash..
She married Paul Trueb in 1950 and in March they celebrated 63 years together.
She was a homemaker and then a teacher's aid at Colonel Wright Elementary school. She and her husband loved working with the youth in their church, and did so for many years. After he retired they became snowbirds, spending winters in Arizona where they were active at the Desert Gold RV Resort.
She learned to text at age 80 to keep up with her grandchildren.
She is survived by her husband Paul; her children David and Donna; grandchildren Devan, Natalie, Nicole, Adam, Tiffany, Cody and Chad; and great-grandchildren; Abigail, Ethan and Noah.
A Celebration of Life Service will be Saturday, June 22, at 1 p.m. at Calvary Baptist Church, 3350 Columbia View Dr., The Dalles. In lieu of flowers, memorial contributions may be made to Calvary Baptist Church.
Services for Dolores Irene Trueb
June 22, 2013

Celebration of Life: 1 p.m.