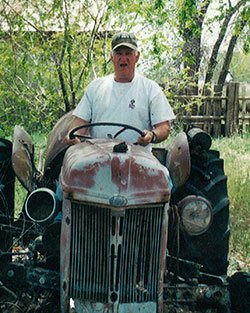 Thomas Williams
Dallesport, Wa.
unknown - June 11, 2013
Tom was born in 1941 in Camas, WA and passed away at his home in Dallesport, WA on June 11, 2013 of cancer. He is survived by his wife of 46 years Patricia, two sons, Paul and David, and was preceded in death by his third son, Eric, who died in 2001. Tom also leaves behind one brother, Jerry of Washougal, a sister-in-law Judy and brother-in-law Harrel of Bullhead City, AZ, two granddaughters, Katie Williams of Washougal and Brooklyn Williams of Dallesport several nieces, nephews and cousins, and many friends!
Tom worked for Safeway in Camas for many years followed by working for Pepsi Cola in Vancouver, the Camas City road department, and finally retiring from a local market in Goldendale, WA.
He and his wife were foster parents in Klickitat County for several years, enjoying loving bonds with many young teenage girls who flourished into adulthood with their children calling him "Grandpa".
Tom loved his family and friends, he loved to travel, go camping, and spending time with his family and many friends. He will be remembered by all who knew him for his big heart and a welcome sign for all dogs, cats and kids.