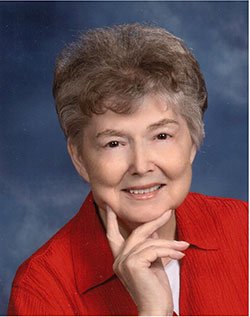 Ora Lucille Walters
Sequim, Wa.
October 10, 1931 - June 15, 2013
Ora Lucille Walters, 81, of Sequim, Wash., died June 15, 2013.
She was born on October 10, 1931 in Montgomery County, Ark.
She is the daughter of James Leroy and Bertha Pauline Howton and sister of Robert L. Howton. She is survived by her sons, Robert, Gregory and James; daughter, Jeannie; grandchildren and great-grandchildren.
A graveside service took place June 21 at the Odd Fellows Cemetery in The Dalles. A celebration of life will be held at a later date.
Express your thoughts and memories in the online guest book at www.einans
funeralhome.com.