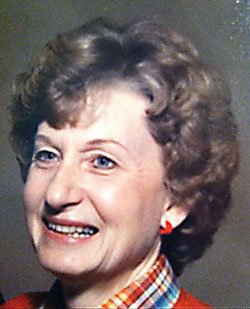 Doris Lee Keller
Gilbert, Arizona
September 5, 1932 - February 9, 2013
Doris Lee Keller passed away February 9th, 2013 in Gilbert, AZ. She was 80 years old.
While selflessly attempting to save the life of another, she lost her own.
She was born on September 5th, 1932 in Marietta, OK. to Kay Brooks Scarbrough Pierce and Willie Joe Scarbrough.
She married V. Deane Keller July 19th, 1952 in Strathmore, CA.
Doris attended Multnomah University and received a PHT (Putting Hubby Through) from Dallas Theological Seminary.
Doris worked at various secretarial and cashier positions.
Doris was a committed Christian and a consummate pastor's wife. Her greatest joy was serving her savior by supporting her husband and caring for her family. Her ministry was serving, whether that be singing in the choir, working in the nursery or opening her home to those in need. She served the LORD all the days of her life.
Survivors iclude her husband; Rev. V. Deane Keller of Mesa AZ., son; Timothy Deane Keller
of Scappoose OR., daughters; Ruth Ann Lash and Marilee Ade of Gilbert, AZ., 8 grandchildren 3 great grandchildren, 3 brothers; Jack Scarbrough of Florence OR., Doug Scarbrough of Visalia CA. and Delayne Scarbrough of Rush Springs, OK, and numerous nieces and nephews and many, many dear friends, some of who adopted Doris as their surrogate mom.
Doris was preceded in death by her father; Willie Joe Scarbrough, mother; Kay Brooks Scarbrough Pierce, sisters; Mary Lou Hill and Myrtle Marie Terry, brothers; Joe Durwood Scarbrough and Dewayne Scarbough and Nephews Rick Hill and Steven Terry.
Services will be March 8, 2013 at 1 p.m. at Fellowship Square, 35 West Brown Rd., Gilbert, AZ. Officiating will be Tom Wendt. Place of burial will be Forest Lawn in Gresham, OR.
Doris served side by side with her husband Deane at Scappoose Baptist Church in Scappoose, OR., Myrtle Point Baptist Church in Myrtle Point OR., North Baptist Church and Gateway Baptist Church in Portland, OR., Grace Church in San Louis Obispo, CA. and Highland Baptist Church in Troutdale, OR.
In retirement Doris and her husband Deane attended Calvary Baptist Church in The Dalles, OR, where Doris worked in the nursery and with various other ministries.