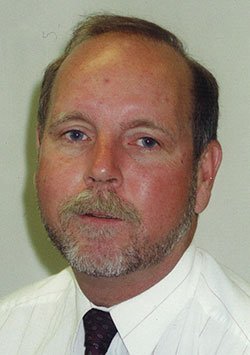 Ronald Dale Lingo
Eugene, Ore.
October 8, 1953 - February 12, 2013
Ronald Dale Lingo (Ron) of The Dalles, Oregon passed away at his home in Eugene, Oregon on February 12, 2013 after a brief illness.
Ron was born October 8, 1953 in The Dalles, Oregon to Jack and Mary (Shirley) Lingo. He graduated from Wahtonka High School in 1971 and then attended Mt. Hood Community College in Gresham, Oregon. He started his career with Jackson Co. Federal Bank in Medford, Oregon. After working many years there, he relocated to Eugene, Oregon and began working for Liberty Bank and eventually working for Home Federal Bank.
Ron loved cooking wonderful gourmet meals, camping all along the Oregon coast, listening and sharing good music, and holding animated conservations with friends and family. He was very proud of his home and kept a beautiful lawn and garden. Ron was a kind, sensitive, caring person and he leaves behind so many friends and relatives whose lives he has touched.
Ron is survived by his parents, Jack and Mary Lingo (The Dalles, Oregon), his brother Gary Lingo (The Dalles, Oregon), his two step-sons, Jake and Robert Lingo and their mother Ida Saito of (Grants Pass, Oregon).
No funeral services will be held. The family will hold a private memorial in the near future.