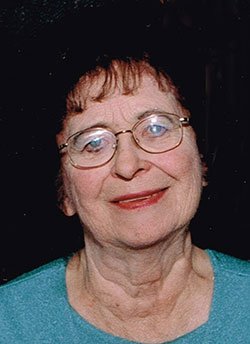 Roseleen V. Agidius
The Dalles
August 13, 1932 - March 12, 2013
Roseleen V. Agidius, 80, died March 12, 2013, in The Dalles, Ore. 1932
She was born Aug. 13, 1932, in McMinnville, Ore., to Leo and Mary Stupfel, the youngest of eight children.
She grew up in McMinnville, but graduated high school at St. Mary's Academy in Portland, living with her brother Cliff, and his wife, Mary Stupfel.
Rose was in nurse's training at Providence in Portland when she met Lee Agidius. She graduated from nurse's training and worked as a surgical nurse at Providence Hospital.
Rose and Lee married in 1956 and lived in Portland for two years.
They started a family and moved to The Dalles in 1958 to buy Lee's father's cherry orchard. Rose continued her nursing career at The Dalles General Hospital and Valley Vista. In addition to nursing, she worked in the orchard with Lee and took care of four kids.
In her spare time, she was a seamstress and an excellent baker. She was an avid reader and loved card games. She was a parishioner of St. Peter's Catholic Church and a member of the Elks and Eagles Clubs.
She is survived by her children Mary Hartley (Henry), Kathy Gadinas, James Agidius (Jenny) and Robert Agidius, eight grandchildren and three great grandchildren.
She was preceded in death by her parents, her husband Lee, and brothers Leo, Cliff and Jim Stupfel.
A rosary is set at St. Peter's Catholic Church Saturday, March 16, at 10:30 a.m. followed by a funeral Mass at 11. Interment will be at St. Peter's Catholic Cemetery. A reception will immediately follow the cemetery service in the church hall. Arrangements are by Spencer, Libby and Powell Funeral Home.
Contributions in memory of Rose Agidius may be made to St. Peter's Catholic Church.

Services for Roseleen V. Agidius