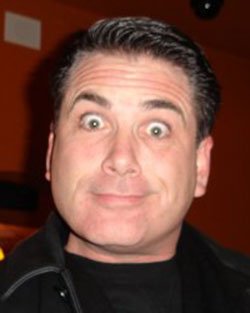 Kelly Patrick Corbin
Los Angeles, Ca.
unknown - March 1, 2013
Kelly Patrick Corbin of Los Angeles, Calif., formerly of The Dalles, Ore., died Friday, March 1, 2013.
He moved to The Dalles, Ore., in 1974. He graduated The Dalles High School in 1989, and his competitive nature led him to excel both academically and athletically. He lettered in soccer his freshmen year and continued to play throughout high school. He was also a talented baseball player.
He attended Western Oregon State College and Oregon State University. Upon his return to The Dalles he worked in sales at several local businesses. His goal of moving to Los Angeles became a reality in 1999. He worked in auto sales in LA for numerous years until he started work selling advertising to lawyers. He traveled to all 50 states while working in his profession.
His love of travel led him all over the world. As an accomplished poker player, he earned a seat in The World Series of Poker in 2008. His talent led him to engage with the best international poker players in the world; including tournaments in Barcelona, Paris and most recently Columbia, South America. He enjoyed documenting his travels by collecting memorabilia from his extensive journeys.
Kelly leaves behind family and friends; not only in The Dalles but all over the world.
A celebration of life is set at The Dalles Civic Auditorium, 323 E Fourth St., on April 7, from 2 to 5 p.m. Following the celebration, a potluck lunch and refreshments will be served. For ideas and items needed for the potluck call (541) 980-9322. Flowers can be delivered to the Civic on the day of the celebration.
He will be interred at the IOOF Threemile Cemetery in the Harmon family plot.

Services for Kelly Patrick Corbin
April 7, 2013

Celebration of Life: 2 p.m.