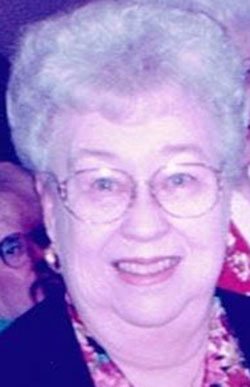 Amy Lou Kendall
The Dalles, Ore.
February 17, 1926 - March 15, 2013
Amy Lou Kendall, 87, a longtime resident of The Dalles, Ore., died Friday March 15, 2013.
She was born Feb. 17, 1926, in Hammond, Ore., to John and Verbena (Morris) Woodworth. She was raised and educated in Ilwaco, Wash., and The Dalles, graduating from The Dalles High School in 1944. On July 18, 1952 she and G.E. Kendall were married in North Bonneville, Washington. He died in 1999.
She worked for over 35 years as receptionist-bookkeeper at Kargl, Elwood and Geiger. She enjoyed sewing, quilting and crocheting and was a member of the "Sew It Goes" quilting club. She was known for making blankets for animal rescue, lap robes for Oregon Veterans' Home, hats for babies at the health department, quilts for foster children, Christmas stockings for soldiers and dresses for girls and shorts for boys in Africa and Haiti. She also enjoyed playing Bunko.
Survivors include her sons, John Kendall and his wife Celna, Longview, Wash., and Klindt Kendall and Dianna Martin, The Dalles, Ore., her brother Gary Woodworth and his wife Marlene, Temecula, Calif., and two nieces, Toni Bradley and Tiffani Woodworth, two grandkids Troy Martin and Melissa Dye; seven great-grandchildren and six great-great-grandchildren.
Private cremation was at Win-Quatt Crematory in The Dalles with Spencer, Libby and Powell Funeral Home in care of arrangements.