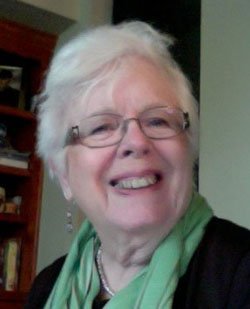 Maryalice Elizabeth Nagy
The Dalles, Ore.
June 10, 1937 - March 15, 2013
Maryalice Elizabeth (Massey) Nagy, 75, a longtime resident of The Dalles, Ore., died in her home March 15, 2013, surrounded by loved ones.
She was born June 10, 1937, the eldest daughter of Thomas and Alice Massey. She attended schools in Portland, Ore., and was a Holy Child Academy graduate in 1955. She received a bachelor's degree in nursing from University of Portland in 1959.
In 1960, she enlisted in the United States Army as a first lieutenant and served for two years at Fort Belvoir in Virginia. Her 53-year nursing career included stints at St. Vincent Hospital in Portland, Mid-Columbia Medical Center, Flagstone Retirement Center, Evergreen The Dalles Health and Rehabilitation Center and NORCOR.
She was involved with the Community Meals program in The Dalles for over 30 years. She was a member of the Ladies Auxiliary VFW and helped plan the Vietnam War Memorial.
She married Paul John Nagy Jr on May 23, 1964.
She enjoyed travel and spent time in practically every corner of the world
She is survived by her five children; Christine Nagy and spouse Ron Wing, The Dalles; Patrick and spouse Tracy, Vancouver, Wash.; Kathleen and spouse Stan Gida, Ashland, Ore.; Michael and spouse Donna, Wilsonville, Ore.; Kevin and spouse Margie, Happy Valley, Ore.; and her longtime companion Virgil, The Dalles; her sister Patricia and spouse Jim Wells, Fife, Scotland; grandchildren Allison, Eric, Amanda, Kelsey, Kaitlyn, Brittany, Sasha and Bianca.
She was preceded in death by a sister Julianne Massey, her parents, Thomas and Alice Massey and husband, Paul J. Nagy.
The Rosary will be said at 10:30 a.m. March 20, followed by Mass of Christian burial at 11 a.m. at St. Peter's Catholic Church. Interment with military honors will follow at the St. Peters Catholic Cemetery.
Arrangements are by Spencer, Libby and Powell Funeral Home.
Services for Maryalice Elizabeth Nagy