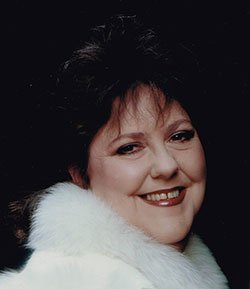 Michelle "Mickey" Kay Matney
The Dalles, Ore.
September 27, 1959 - May 1, 2013
Michelle Kay "Mickey" Matney, 53, a resident of The Dalles, Ore., died Wednesday, May 1, 2013, at her residence after a brief battle with pancreatic cancer.
She was born Sept. 27, 1959, in The Dalles, Ore., the youngest of five children to Guy E. and Helen S. (Collins) Matney. She was raised and educated in The Dalles, graduating from The Dalles High School in 1977. She served in the US Air Force from 1978 to 1980. She worked for Oregon Cherry Growers.
Michelle is survived by her fiancé John Middleton, The Dalles, Ore.; sister Karen Keenan and her husband Rick, The Dalles, Ore.; brother Gary Matney and his wife Jani, Albany, Ore.; and numerous nieces and nephews.
She was preceded in death by her parents, grandparents, sister Yvonne and brother Glen.
Private cremation is through Win-Quatt Crematory in The Dalles with Spencer, Libby and Powell Funeral Home in charge of arrangements. Per her request no service will be held.
Contributions may be made in Michelle's memory to Heart of Hospice or Home At Last.