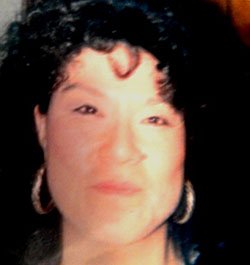 Jan Willett-Spink
The Dalles, Ore.
April 4, 1956 - April 25, 2013
Jan Willett-Spink, 57, died April 25, 2013, at her home in The Dalles, Ore.
She was born April 4, 1956, in Seoul, Korea. She was one of the Holt Adoption Agency's "First Wave Ladies" (meaning the first wave of girls adopted from Korea) and became the daughter of Florence Bertch.
She worked as an administrator for the State of Oregon and as a precinct committee person for Wasco County, and was a member of Calvary Baptist Church in The Dalles. She was also a member of Mid-Columbia Prayer Chapter of Concerned Women for America since 1996 and was a lifelong resident of this area, graduating from Wahtonka in 1973.
She is survived by her daughter Leah, grandson Isaac, son-in-law Neefa, two brothers and two sisters.
A memorial service is set for 11:30 a.m. Saturday, May 11, at Calvary Baptist Church. Gardner Funeral Home is handling arrangements.
Services for Jan Willett-Spink
May 11, 2013

Memorial service: 11:30 a.m.