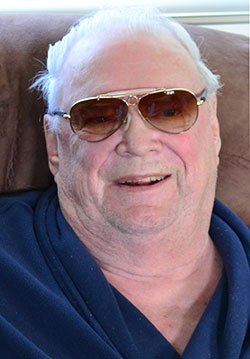 Gerald "Rex" Rexford Billings
The Dalles, Ore.
February 5, 1931 - May 1, 2013
Gerald Rexford Billings, "Rex", a longtime resident of The Dalles, died peacefully, in his home May 1, 2013.
He was born Feb. 5, 1931, in Riverton, Iowa, to Mearl and Alice (Story) Billings. He graduated in 1948, from Thomas Jefferson High School in Council Bluffs, Iowa.
He moved to The Dalles, Ore., in 1963. He worked for the prime contractor of the John Day Dam, as an engineering technician. Upon completion of the John Day Dam, he worked at several of the upper Columbia and Snake river dams.
He enjoyed building hot rods, flying airplanes and boating for much of his life. He taught himself the craft of upholstery and had a small business restoring auto and boat upholstery for several years. He also took great pride in being elected a Commodore of The Dalles Yacht Club and shared his joy of boating with family and friends.
He is survived by his sons, Dennis, Rex, Sydney, Mearl and Robert, along with their families. He is also survived by his sister, Phyllis Dooley of Plattsmouth, Neb., and her son and daughter.
He was preceded in death by his parents.
No service is planned per his request.