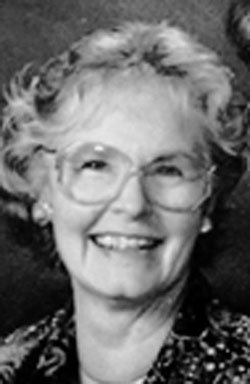 Teresa Margaret Kelly Voss
The Dalles, Ore.
December 7, 1937 - April 5, 2013
Teresa Margaret Kelly Voss, 75, of The Dalles, died peacefully April 5, 2013, surrounded by her family.
She was born Dec. 7, 1937, to Raymond and Margaret Kelly in The Dalles, Ore., the eldest of eight siblings.
She married Patrick Vosse (1959-1996) and they had five children.
Throughout her life, she taught music and played in community orchestras.
She is survived by her family, Constance Gutowsky, Peter Kelly, Raymond Kelly, Virginia Kelly, Henry Kelly, Rose Kelly; children Margaret Henry, Dorothy Vosse, Michael Vosse, Constance Bailey, Katherine Riley; grandchildren Teresa Henry, Joshua Bailey, Faith Bailey and Peter Bailey.
A memorial service will be held May 25 at 1 p.m. at The Dalles Civic Auditorium Fireside Room.
Services for Teresa Margaret Kelly Voss