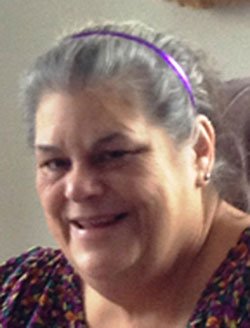 Charla Lyn May
The Dalles, Ore.
January 9, 1952 - October 2, 2013
Charla Lyn May, 61, died Oct. 2, in The Dalles, Ore.
She was born Jan. 9, 1952, to Charlie G. and Loye Ann (Curtiss) May in The Dalles, Ore. She was the first born of two children. Growing up, she enjoyed numerous outdoor activities including, boating, waterskiing, camping, and going to the lake with her family and friends.
After graduating from The Dalles High School in 1970, she attended The Dalles Beauty School. Once she completed her schooling she moved to Portland, Ore., and began working as a hairdresser. In 1972, she moved back to her hometown and worked in numerous salons for more than 30 years. After retiring, she continued to make "house calls," giving haircuts to friends and family.
Some of her favorite times were spent playing games with her loved ones. She was especially fond of Yahtzee, hard to beat at cribbage, and loved Bocce ball. Outside family time, she had a passion for reading, music, and gardening. She inherited quite a creative spirit from both her father and grandmother, leading her to enjoy knitting, cross-stitching, crocheting, jewelry making, and sewing.
She spent many years house sitting for people in the community, a perfect fit for her love of animals. Most Thursday evenings, she played Bingo at the senior center.
She is survived in death by her mother Loye Ann May, The Dalles; brother Shan G. May, Hermiston, Ore., nephew and niece-in-law Dylan M. and Kristen M. May, and great-nieces Charlie M. May and Edie J. May, all of The Dalles.
She was preceded in death by her father Charlie G. May.
In lieu of flowers, memorial contributions may be made to Mid-Columbia Senior Center or Home at Last Humane Society.
A celebration of life will be set for a later date.