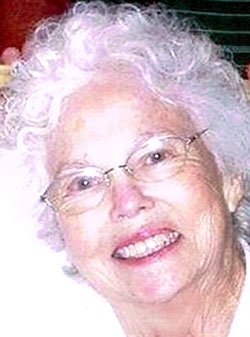 Margaret Anne Cesar
The Dalles, Ore.
April 19, 1934 - October 9, 2013
Margaret Anne Cesar, 79, a resident of The Dalles, Ore., died Wednesday, Oct. 9, 2013.
She was born April 19, 1934, the fourth of five children to William and Lena (Rittermeyer) Rayhill in San Gabriel, Calif. There she met Del Cesar, and they married in 1951. Upon her husband's return from service in the Army in Korea, they made their first home in Duarte, Calif., and started their family in 1953. They moved to The Dalles, where her husband had accepted the position of city manager in 1968.
From the moment they arrived, she was actively involved in community service. She and her husband became members of Gateway Presbyterian Church and served in positions for the church.
After years of volunteering for many organization such as The Dalles Art Association and the hospital's Ladies Auxiliary, she was asked to create for Mid-Columbia Medical Center a Department of Volunteer Services and become its first director, which she did until retiring.
She enjoyed retirement by working in her garden and painting, staying active in community affairs such as Habitat for Humanity and PEO, and traveling.
She is survived by her husband Del; sons Steve, Falls Church, Va.; Scott (wife Sue), Vancouver, Wash.; Skip (wife Therese); daughter San, Forest Grove, Ore.; two sisters, Betty and Mary, and brother Robert (wife Shirley), sisters-in-law Shirley (husband Don) and Delores, two grandchildren, Spencer and Kerrigan, and numerous cousins, nieces and nephews, as well as a lifetime collection of friends.
She was preceded in death by her parents and her brother George Rayhill.
The family welcomes Anne Cesar's friends to join them in sharing memories and celebrating her life. Services will be Wednesday, Oct. 16, at noon at Gateway Presbyterian Church. In lieu of flowers, the family suggests memorial contributions be made to The Dalles-Wasco County Library Expansion Project, The Dalles Art Center, or any charity of choice.

Services for Margaret Anne Cesar
October 16, 2013

Celebration of Life: noon