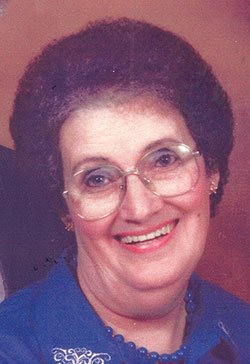 Elsie Vernie Duval
Portland, Ore.
unknown - September 8, 2013
Elsie Vernie Duvall, born Esilee Vernie Floyd, in Sevierville, TN, in 1929. The youngest of six children born to Robert and Mary Parlee Watson Floyd. Elsie leaves behind 8 children: Carolyn Kaufman & Husband Jack, Shirley Murphey & husband Abijah, Mary Horak, John Shuler, Dorthy Shuler,
Barbara Shuler, James King, and Brenda Baska & Husband Steve. Elsie has 12 grandchildren, 30 great-grandchildren, and 4 great-great grandchildren. Also, numerous nieces and nephews. She was preceeded in death by her parents as well as all her siblings, and her spouses Joe Shuler, James King,
and Dean Duvall.
Elsie was a homemaker and a mother. She liked to sew, garden, can food from her garden, play the guitar and go on Sunday drives and picnics. She was a wonderful cook and left that legacy to several of her children.
Elsie lived in Hood River and The Dalles areas from 1956-2006 (with the exception of a few years in Central Oregon and Washington). She spent the last few years in the Portland area with family. She went to be with the Lord on September 8, 2013 at the age of 84. As she left this world and entered eternity, she was surrounded by family.
A memorial and celebration of life will be held on October 19, 2013 at Heritage Bible Baptist Church, 905 Heritage Way, The Dalles, Oregon, at 2 pm with Pastor James Quaite officiating.
Services for Elsie Vernie Duval
October 19, 2013

Celebration of Life: 2 p.m.