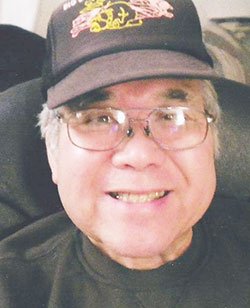 Terry Alan Toda
Portland, Ore.
June 3, 1949 - October 25, 2013
Terry Alan Toda passed away on October 25, 2013 at OHSU hospital. He was born on June 3, 1949 to Harry and Yasuko Toda at The Dalles General Hospital.
Terry graduated from Lyle High School and attended Yakima Community College and later Portland State University. While growing up in Dallesport, WA, Terry developed interests in hunting, fishing, and occasional mushroom picking, with his two younger brothers, Mikeand Scott.
Terry had two children, Robert and Tiffany, with his wife of twenty years, Son Bin. There will be an open-casket viewing of Terry at Spencer, Libby & Powell from 9:30-10:30am on Thursday October 31. The service will follow at 11am, and a grave side at Odd
Fellows Cemetery.
A celebration of life will be held at St. Peters Parish Center from 1-4 pm. Terry was a very loved father, husband, brother, and friend that will be missed by more than many.
Services for Terry Alan Toda