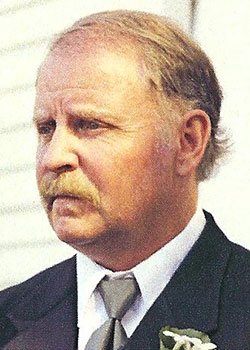 Gary Thomas Jeremiah
Gresham, Ore.
September 25, 1946 - October 26, 2013
Gary Thomas Jeremiah was born to parents, Lorne and Elizabeth Jeremiah, on September 25, 1946 in Hamilton, Ontario, Canada. Gary died on October 26, 2013 in Gresham, Oregon.
Gary received his Bachelors in Science from Chapman University in Southern California in1973. He worked at Orange County Parks and Recreation until 1980. He then moved his wife and two young children to The Dalles, Oregon to get away from the crowds of California and build a better life for his family.
While in The Dalles he worked for Northern Wasco County Parks and Recreation until 1987. In that time he was blessed with one more son. After his career with the Parks and Recreation he had other odd jobs while he engulfed himself in the lives of his 3 children. He was very involved in their sports, coaching softball and little league, and being a referee for AYSO. He loved to fish and camp and was always cracking the cheesiest of jokes. He also loved his Labrador Retrievers and enjoyed training them for bird hunting.
He is survived by his three children; Travis Jeremiah and his wife Isabella of Seattle Wa., Devon (Jeremiah) Lee and her husband Jared Lee of Yakima, Wa. and Kent Jeremiah of Portland Or. His granddaughter Hadley Marie Lee of Yakima, Wa. His sister Terry Davis and her husband Jeff of Gresham, Or., and his brother Paul Jeremiah of Porterville, Ca., and his niece Tracey Schavland and husband Dave of Salem Or., and our beloved Canadian family.
He was preceded in death by his Father and Mother and his sister Janice.
A private memorial service for his immediate family has already been held.
A special thanks to Pastor Larry Reese, you were an angel sent by God during a time of need for our Father, we do not know where he would be if you had not graced him with your presence and friendship in him and in Christ. You saved his life in more ways than one and we are forever truly grateful. We are comforted that his last breath is new again.
For I know the plans I have for you, declares the Lord, plans for welfare and not for evil to give you a future and a hope.
Jeremiah 29:11-12.