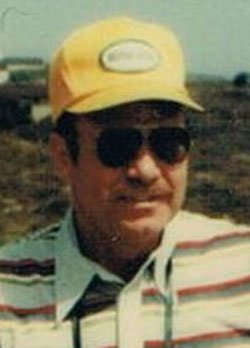 Melvin "Larry" Lawrence Downing Jr.
The Dalles, Ore.
August 22, 1931 - September 12, 2013
Melvin Lawrence "Larry" Downing Jr., 82, a retired truck driver and dog trainer, died Sept. 12, 2013, overlooking the Columbia River at the Oregon Veterans Home in The Dalles, Ore.
He was born Aug. 22, 1931, in Berkeley, California to Melvin and Helen (Lohonen) Downing.
He loved hunting, fishing, raising livestock and homing pigeons, and taking his family on camping trips. He graduated from Bakersfield High in Southern California and the California Polytechnic University, San Luis Obispo, majoring in animal husbandry. He was a combat veteran of the Korean War and was honorably discharged from the USMC in 1954 at the rank of sergeant. Larry was a "Sheep Leader" for the Paradise Valley 4H Club in Morgan Hill, Calif. His hard work and teaching of the care and grooming for the family flock of registered Suffolk sheep led to his children's achievements—both 4-H and FFA Grand Champion awards at the Santa Clara County Fair in 1974.
He is survived by children Valerie Venjey (Ken), Carmel, Calif.; Rosalie Lombard, Gilroy, Calif.; and Russell Downing (Shaun), Colorado Springs, Colo.; Sister, Cheryl Gagosian, Bakersfield, Calif.; ex-wife Janet, Monterey, Calif.; seven grandchildren; two great-grandchildren.
He was preceded in death by his wife of 30 years, Theo Downing, and son, Charles Lee Downing.
A memorial service will be Monday, Sept. 16, 2013, at 3 p.m. at Spencer, Libby and Powell Funeral Home.

Services for Melvin Lawrence Downing Jr.