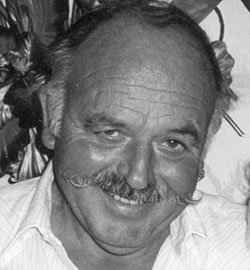 Kenneth Duane Leibbrandt
Cebu, Philippines
June 4, 1933 - April 15, 2014
Ken Leibbrandt, son of Reuben Leibbrandt, Sr. and Mabel Borden, passed away peacefully April 15, 2014 in Pinamungajan, Cebu Philippines at the age of 80. Ken grew up south of St. Francis, Kansas and spent the majority of his early life in Oregon farm country southeast of The Dalles where he and his wife Maurine, raised six children while he worked at the Harvey Aluminum Plant. In the mid-1970's Ken relocated to Seymour, Missouri, where he farmed and ran a small residential construction company.
For the past 13 years he has lived with his current wife, Alice, in the Philippines, where they built a home and raised a vibrant young daughter. Eventually his life was taken naturally by health complications associated with severe arthritis.
Ken is survived by his wife Alice, his two sisters Donna Zimbelman (St. Francis, Kansas) and Judy White (Springfield, Missouri), his brother Reuben (The Dalles, Oregon), his four daughters: Terrel Pierson (Appleton, Washington), Cherie Leibbrandt (Hurricane, Utah), Cindy Williams (Cedar City, Utah) and Rita Leibbrandt (Pinamungajan, Cebu, Philippines), his three sons: David (Portland, Oregon), Monte (Parkdale, Oregon) and Michael (Tillamook, Oregon), six grandchildren and fourteen great grandchildren.