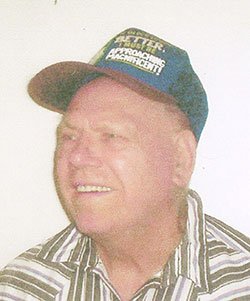 Charles "Cliff" Vester Clifton
The Dalles, Ore.
June 4, 1924 - April 18, 2014
Charles "Cliff" Vester Clifton, age 89, died at the Oregon Veterans Home in The Dalles on April 18, 2014.
He was born June 4, 1924 in Fort Payne, Alabama, the oldest of nine children, to Almond Nathaniel and Myrtes May (Cato) Clifton. He grew up in Alabama, then served during World War II in the Army from February 1943 to December 1945. In 1946, he enlisted in the Navy and served until 1950.
Cliff married Ruby E. Johnson on January 22, 1949 in Yuma, Arizona. They lived in Challis, Idaho, where Cliff worked in mining. In 1963, they settled in The Dalles. Cliff worked 22 years as a paste maker in the aluminum industry.
He was a member of the Church of Jesus Christ of Latter-Day Saints and the VFW. He enjoyed CB radio, rock hounding and travel.
Survivors include his children, Vickie Ross of The Dalles and Travis Clifton of Utah; four grandchildren, a great-granddaughter, a brother and three sisters, and numerous nieces and nephews.
He was preceded in death by his wife; a daughter, Linda, in 1951; and his other siblings.
There will be no services at Cliff's request. Donations can be made to the Oregon Veterans Home.