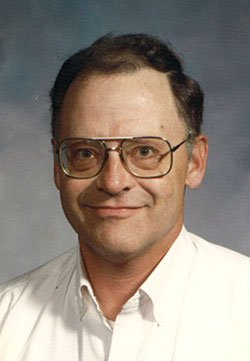 Norman G. Tonn
The Dalles, Ore.
February 17, 1939 - January 27, 2014
Norman G. Tonn passed away Monday, January 27, 2014 at the age of 74. He was born February 17, 1939 in Chicago, IL to George and Audrey (Monnich) Tonn, the second of five children.
In 1947, the family moved to the Hood River Valley. Norman graduated from Wy'east High School in 1957. In 1961, he received a B.A. degree from the Univerity of Oregon with a major in German language and a minor in English. He was a member of the Kappa Sigma fraternity. During college, Norman was in the Oregon National Guard as a Combat Engineer. After the U. of O., he studied a year at the University of Gottingen, Germany.
In 1965, he married Ingeborg John. Norman worked and taught in German schools. In 1968, the couple returned to the USA. Norman taught German and English at The Dalles High School for 30 years. Herr Tonn retired in 1998.
Norman was an avid hunter and outdoorsman. He was a member of The Dalles Rifle and Pistol Club, the Mannlicher Collectors Association, the German Gun Collectors Association, and the Oregon Arms Collectors Association. '9.3 Norm' published 18 articles on his hobby in the last 38 years. He wrote articles for the publications "The Mannlicher Collector", "The Waffenschmied", "The One Good Shot (Single Shot Rifle Collectors Association)", "Reloaders Digest", and "Oregon Arms".
Norman also enjoyed steelhead and salmon fishing, reading history books and Shakespeare. He was also involved in genealogy and enjoyed traveling, especially to Germany and Austria. Norm and Inge were members of The Dalles United Methodist Church.
Norman is survived by his sisters Marlene Leffel of Hillsboro, OR and Kristine Baumann of Shoreline, WA; brother Jeff Tonn of Tacoma, WA; sons, Fritz and wife Rieko of Seattle, WA, and George and wife Josemary of Lake Stevens, WA; as well as four grandchildren and numerous nieces and nephews.
'9.3 Norm' died the way he desired – in his favorite easy chair in his 'man cave', escaping going to a nursing home. He specifically requested that there be no funeral service.
Norm and the Tonn family wish to thank Gitta Reeves and Fred Wendt for their thoughtful care; neighbors Alan and Ruth Gordon for watching out for dad; and Meals on Wheels for feeding our father after Mom passed away in October 2013.
In lieu of flowers, a memorial contribution may be made to The Dalles Meals on Wheels, PO Box 689, The Dalles, OR 97058, or the charity of your choice.