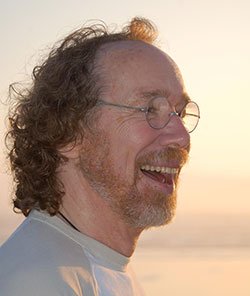 Timothy "TJ" Joseph Blissenback
Eugene, Ore.
December 18, 1948 - November 16, 2013
TJ Blissenbach, 65, of Eugene, OR passed away on November 16, 2013. He was born December 18, 1947 in Astoria, OR. In January 1948, he was adopted by Joseph and Lilian Blissenbach. He was joined by his adopted brother, Jerry, in 1950 and the family lived in The Dalles, OR until 1962.
TJ graduated from high school in Baker City, OR in 1966 and received a liberal arts degree from Steilacom Community College in Tacoma, WA in 1970. He joined the Army in 1970, serving in Viet Nam and Germany and received an honorable discharge with the rank of Sergeant.
TJ had resided in Eugene, OR for the last 32 years. He worked in the window covering business for many years and retired in 2010 from Monaco Coach.
He is survived by two nephews, a niece, and cousins. He was preceded in death by his parents and his brother.
TJ was a very social and giving man. He was a sesquipedalian and enjoyed music, movies, the arts, gardening, world events, cars, skiing, and travel. His loss will be keenly felt by his wide circle of friends.
A memorial service will be held at 1:00 pm on Friday, April 18, 2014 at Willamette National Cemetery in Portland, OR. In lieu of flowers, donations may be made in the name of TJ Blissenbach to the HIV Alliance at 1966 Garden Ave, Eugene, OR 97403.

Services for Timothy Joseph Blissenback