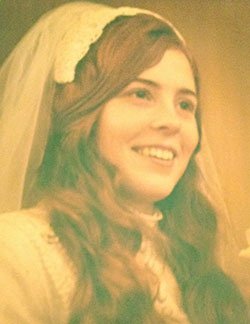 KayC LaFay Pickthorne
Rufus, Ore.
September 19, 1954 - February 18, 2014
KayC Pickthorne passed away on the night of February 18th in her home due to complications associated with renal failure.
KayC was born in Council, Idaho to Kathryn Phippen and Gene LaFay. She attended high school in Nyssa Oregon. After graduation she pursued an English degree at Oregon State University, but graduated with a degree in business. While at Oregon State, she met Bruce Pickthorne - her husband of 39 years. June 15th, 2014 would have marked the couple's 40th wedding anniversary. Bruce and KayC were married in Ontario, Oregon and then moved to Portland where she worked for Union Pacific Railroad, and then the Portland Teacher's Union, while Bruce managed the Portland Livestock Market.
On July 4th, 1982 Bruce and KayC were blessed with a daughter, Katie Anne. In 1986 the family moved to Harney County where they lived for the next 20 years. During that time, KayC worked for Frenchglen Millworks and in retail sales. When her husband retired from the Bureau of Land Management, Bruce and KayC retired to Rufus Oregon.
KayC was a loving wife, mother, and daughter; she was also very active in helping to organize community events and local fundraising efforts. She regularly donated to the local animal and homeless shelters, which were among the causes she passionately supported. She enjoyed reading, fishing, gardening, and spending time with her family. She was a fantastic cook and always made sure everyone was well fed.
KayC is survived by her husband Bruce W. Pickthorne of Rufus, Oregon; daughter Katie A. Pickthorne of Hood River, Oregon; mother Kathryn (Kay) Phippen of Boise, Idaho; brother Kelly LaFay of Florence, Florida; and many friends and family.
She was preceded in death by her father, Gene LaFay, and brother, Kip LaFay.
KayC will be remembered for her thoughtfulness, kindness, love of animals, and appreciation of life. She embraced all challenges with grace and commitment. She set a shining example of how to live life and will be greatly missed.
The burial will be held Friday, March 7, 2014 at 1 p.m. at Evergreen Cemetery, 1155 South Park Boulevard, Ontario, Oregon 97914. Immediately following will be a Celebration of Life gathering at the Clarion Hotel, 1249 Tapadera Avenue, Ontario, Oregon 97914.
In lieu of flowers, please send donations to your local humane society or homeless shelter.

Services for KayC LaFay Pickthorne