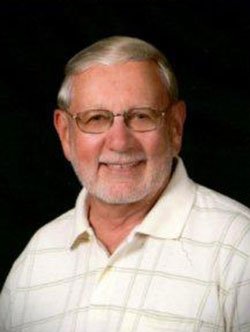 Dale A. Coles
Moro, Ore.
March 8, 1939 - January 6, 2014
Dale A. Coles passed away on January 6, 2014, at the age of 74.
He was born March 8, 1939 in Baker, Oregon. Dale graduated from Elgin High School and attended Eastern Oregon University where he earned his teaching degree and went on to obtain his Masters through the University of Oregon.
Dale taught school at Dry Hollow and the Sherman County School District. He was the Principal and Superintendent for schools in Sherman County and Gilliam County. He was also the Superintendent of the Gilliam, Sherman and Wheeler Counties Educational Services District.
Dale was appointed by Gov. Vic Atiyeh to the State Teachers Standards & Practices Commission, he served on the Oregon School Counselors Association, and as City Council he helped design the picture retaining wall located in the Moro City Park.
Dale was an active member of the Mid-Columbia Car Club. His passion was to watch his kids and grandkids participate in activities and showing his classic cars.
Dale is survived by his wife of 54 years, Joan Coles; sister, Darlene Gilstrap, Walla Walla, WA; son, Todd Coles and his wife, España, Biggs, OR, and their children, Isaiah, Keenan, Marilyn, and Alejandro; son, Mark Coles and his wife, Becky, Moro, OR, and their children, Nick, Sabella, Patty, and Alexis, and their grandson, Aiden.
A celebration of Dale's life is planned for Sunday, January 12th at 1:00 p.m. at the Sherman County Jr./Sr. High School.
In lieu of flowers, memorial contributions
may be made to the Sherman County Scholarship Association.

Services for Dale A. Coles
January 12, 2014

Celebration of Life: 1 p.m.