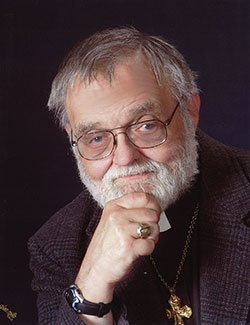 Robert Carsner
The Dalles, Ore.
September 20, 1940 - January 6, 2014
Robert Joseph Carsner was born on September 20, 1940 in The Dalles, Oregon and he died on January 6, 2014 in The Dalles at the age of 73. He was born to James W. Carsner and Dorothy Verna Bolton Carsner joining an older sister, Vivian Ann. Robert's birth was difficult and premature. Weighing 4.24 pounds and suffering from apoxia, he had to deal with muscular and visual problems the remainder of his life. Perhaps because of these handicaps Robert devoted his life to assisting those with disabilities. When he was born, his family lived in Spray, OR, and upon his father's death in 1941, his mother became a pharmacist, and the family moved to Fossil and then to The Dalles.
It was in the first grade that Bob met Philip Klindt, and a significant and lasting friendship began. Sharing interests in literature, travel, music and theater, their companionship would touch the lives of scores of people over the years and serve to advance civilization in the Mid-Columbia significantly. In Robert's words: "Philip (the proprieter of the oldest bookstore in Oregon) would set aside books he knew I would be interested in which has resulted in an extensive library of volumes as well as an ongoing bill at the bookstore."
Robert graduated from The Dalles High School in 1958 and achieved an undergraduate degree from the University of Oregon. Gaining employment at the Columbia Park Hospital and Training Center (now Columbia Gorge Community College) he worked effectively for ten years with geriatric, mentally ill and developmentally delayed patients. He was employed in that significant facility until it was closed. In 1971, Robert completed a Master's Program in Speech Pathology at Portland State University. After two years as a cottage manager and teacher at the Fairview facility, he obtained employment by school districts in The Dalles as a resource aide and speech pathologist in the special education milieu. During his eighteen years in this position Robert was an astute observer and participant in dramatic changes in speech pathology and methodology.
He took great pride in his Carsner, Bolton, Rooper and Hughes ancestry ... pioneers who settled in Antelope, Oregon and spawned generations of leaders in agriculture and state and local government. His family were strong Episcopalians, and Robert was baptized at the ancestral ranch in Antelope when he was but three months old. St. Paul's has been his Christian home nearly all his life and for thirty plus years he has taught and been nurtured at Ascension School and Conference Center's summer programs. Robert developed a love for Byzantium art and particularly, iconography ... representing the breadth and the depth of his religious convictions.
In 1999, encouraged by his congregation, Robert was ordained a Deacon in the Episcopal Church and served as Master of Acolytes, Historiographer for the Diocese of Eastern Oregon and a confidant/counselor to many.
A joy of Robert's life has been music. A member of three different choirs, including the renowned Cascade Singers, he has participated in tours within the United States and Europe. He also initiated and was repsonsible for the Organ Crawl, a well-received activity honoring and utilizing various pipe organs in The Dalles.
A deep lament for Robert was the deaths of his mother, Verna and his sister Vivian. Their conversations were searching, probing and accepting of one another. The welcoming and openness they enjoyed was extended to scores of friendships Robert enjoyed over the years. All were invited to join his circle ... and all who entered were blessed by shared wit and wisdom.
Robert is survived by his nephew, Daniel Adams, by Daniel's daughter, Amanda and Daniel's sons Justin Long and Brandon Adams, and by many cousins.
A celebration of Robert's life will be on February 7, 2014, at St. Paul's Episcopal Church, 1805 Minnesota St., at 11:00 a.m. A luncheon reception will follow.
Memorial gifts in Robert's honor may be given to: St. Paul's Episcopal Church, Ascension School Camp and Conference Center, Providence Hospice of the Gorge, and Hearts of Gold CareGivers.
Services for Robert Carsner
February 7, 2014

Celebration of Life: 11 a.m.