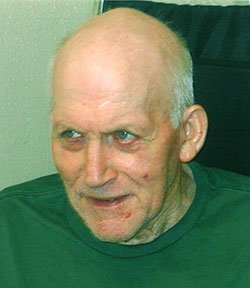 Buddy Lee Sullenger
Bend, Ore.
July 29, 1936 - December 17, 2013
Buddy Lee Sullenger passed away December 17, 2013 at a nursing home in Bend, Oregon.
Buddy was born July 29, 1936 in Taneyville, Missouri to Opal and Herbert Sullenger.
He moved to Odell, Oregon in 1952. There he met and married Rita Sharkey. Three children resulted from the marriage; Daughter Glenneda of Forsyth, Missouri, Son Renneth of Odell, Oregon and Daughter Julie of Greybull, Wyoming. He has three granddaughters, one grandson and numerous great grandchildren. Buddy is also survived by one brother, Donald, of Cascade Locks, Oregon.
In 1976 Buddy married Irene Thille of The Dalles, Oregon. They moved to Tygh Valley, Oregon in 1980. There Buddy drove chip truck for Mt. Fir Lumber Company until his retirement.
A memorial service will be scheduled later in Tygh Valley, Oregon.