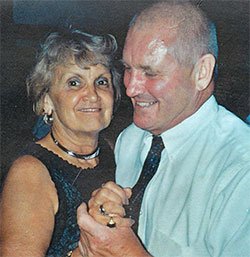 Sharon Lee Hanlin
Tacoma, Wa.
December 9, 1933 - July 3, 2014
Sharon, at the age of 80, passed away peacefully in her sleep on July 3, 2014. Sharon was born on December 9, 1933 in Seattle, WA to Ruth and Stuart Powis. She is survived by her 3 children Dallas Talley, Drew Talley (Betty), Debbie Shoop and her granddaughters Hayley Shoop and Hilary Shoop.
After being baptized in 1963 as one of Jehovah's Witnesses, she was a faithful follower for over 50 years. Her faith was very important to her and much of her life was spent helping and caring for others. She was a wonderful example to all, and enjoyed countless lifelong friendships in both Tacoma, WA and the Dalles OR.
She married her best friend and love of her life Skip in 1970. They spent the next 39 years happily married until he preceded her in death in 2009. A part of Sharon was missing after she lost Skip, and she was never quite the same. Despite that however, she never lost her great sense of humor and was always up for a good laugh. Even though she had several challenges in the last couple years she never failed to make us laugh with one of her "I'm just being honest" comments. She returned to the Tacoma area in 2012, and her daughter Debbie and granddaughters Hayley and Hilary had the privilege of caring for her in her home until she passed.
At Sharon's request there will be no service.